Alcohol Seizure in Akulivik
June 7, 2020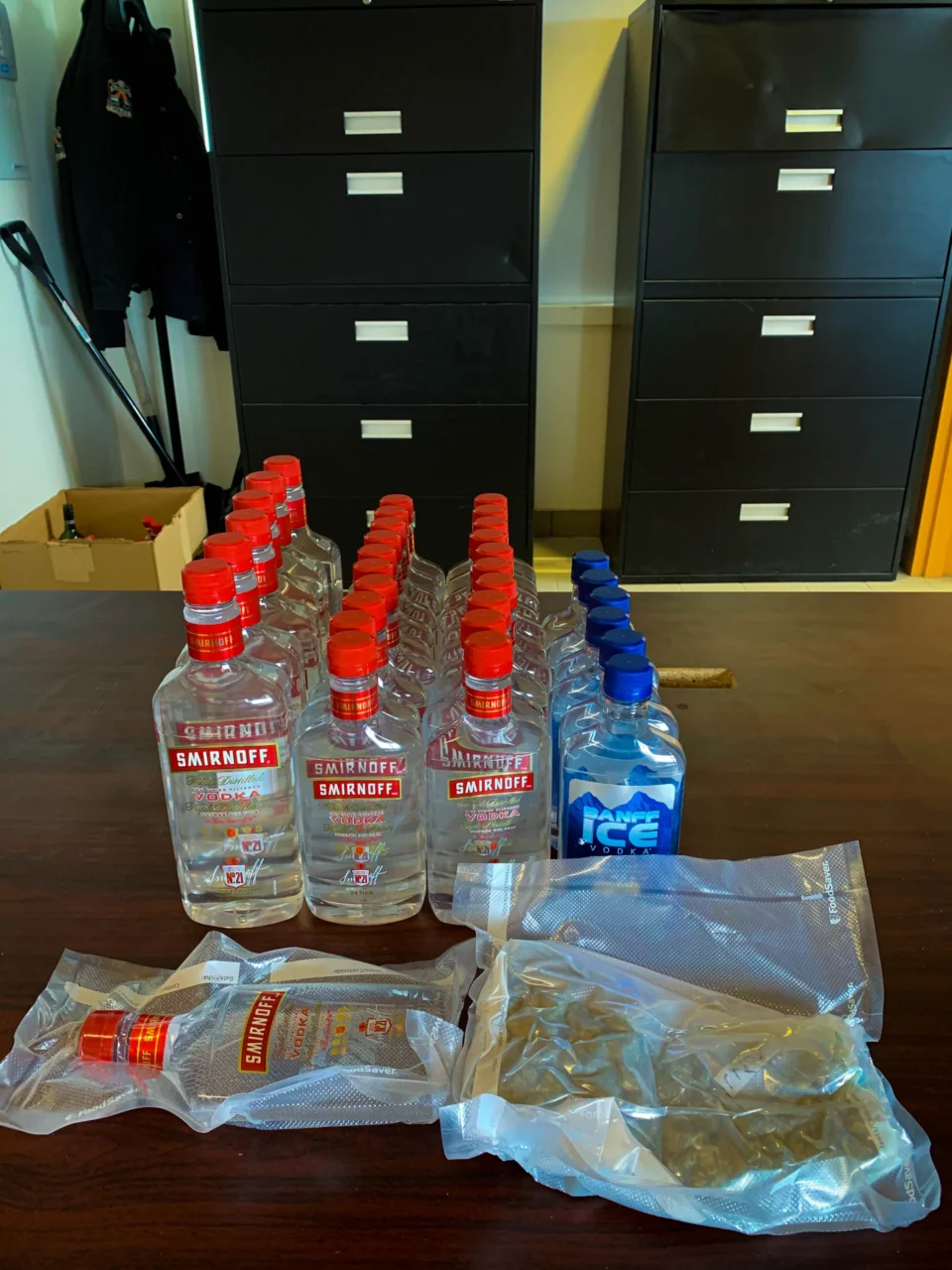 On Wednesay, June 3, the KRPF received information from a confidential informant regarding several parcels containing illegal alcoholic beverages that were arriving by Canada Post.
​The following morning, officers corroborated the information by conducting surveillance. During their surveillance, officers seized two parcels and brought them to the police station. The officers then requested two search warrants to open and search the boxes; The Justice of the Peace granted both warrants shortly after.
Police officers seized the following items that were located inside the two boxes:
27 bottles of Vodka (375 ml)
6 bottles of Vodka (750 ml)
119 grams of a substance believed to be cannabis
The KRPF estimates that the total street value of the seized items is nearly $12,000.
Under the Code of Penal Procedure and the Criminal Code, police officers may conduct seizures without a warrant where the time necessary to obtain a warrant may result in the disappearance, destruction or loss of the thing searched for.
Any information concerning suspicious activities, including the illegal sale of drugs and alcohol, can anonymously be disclosed to Crime Stoppers by dialling the following toll-free number: 1-800-711-1800. Information received may qualify for a reward of up to $2,000.​.