Alcohol Seizure in Kuujjuaq
November 23, 2018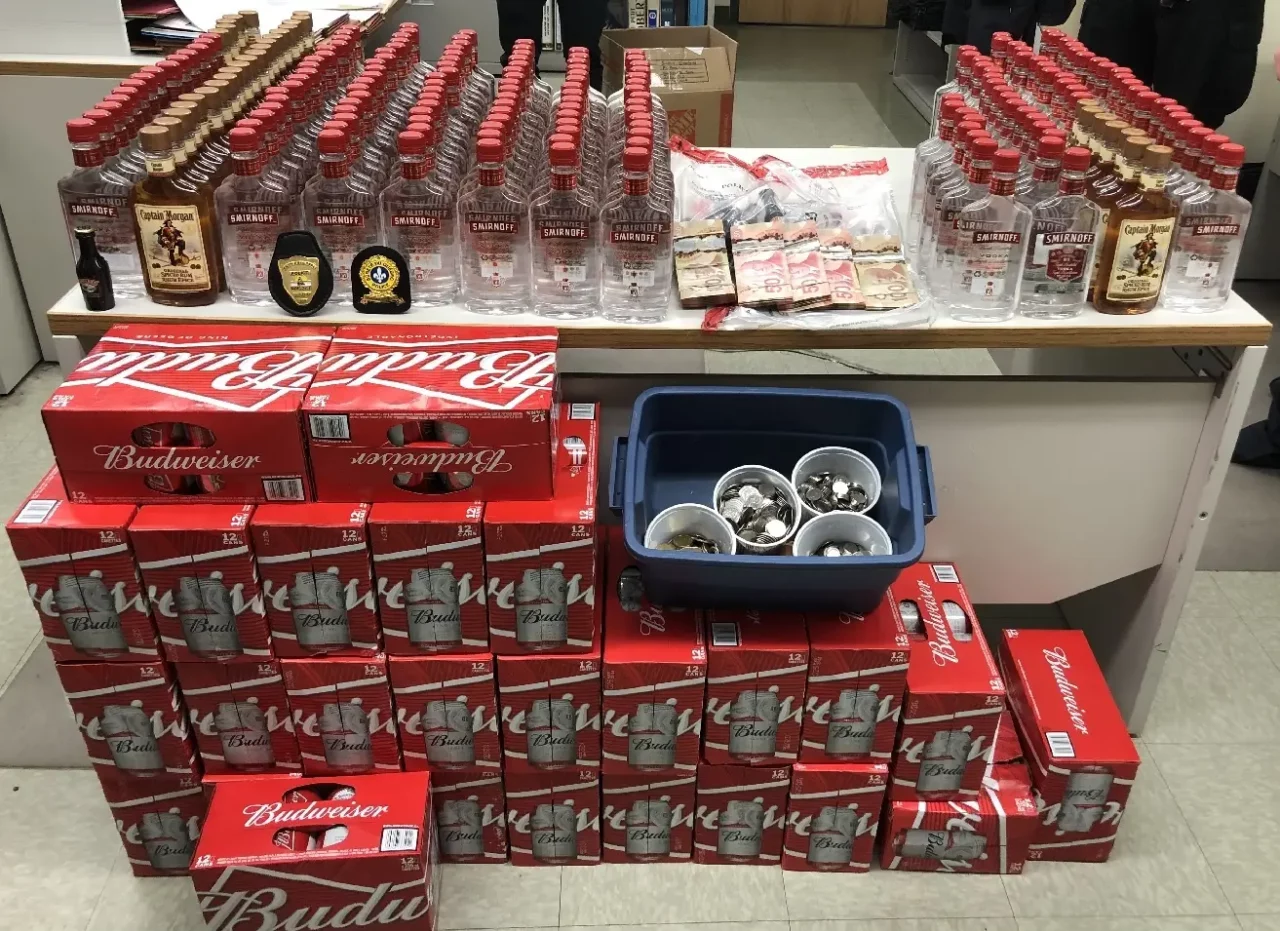 During the evening of November 20, a large quantity of bottles of alcoholic beverages intended for illegal resale were seized in Kuujjuaq.
​On November 20, 2018, the regional police force obtained a search warrant. In partnership with the Sûreté du Québec, the KRPF executed the warrant the same evening. The operation led to a seizure of $29,307 in cash as well as a large quantity of alcoholic beverages with an estimated street value of $34,060. In total, $63,367 worth of money and alcohol was seized. The operation was a success because of information received from the public.
The KRPF reminds citizens that any information concerning suspicious activities, including the illegal sale of drugs and alcohol, can anonymously be disclosed to Crime Stoppers by dialing the following toll free number: 1-800-711-1800. Information received may qualify for a reward of up to $2,000.