All Communities to Receive Help to Register Firearms
February 6, 2019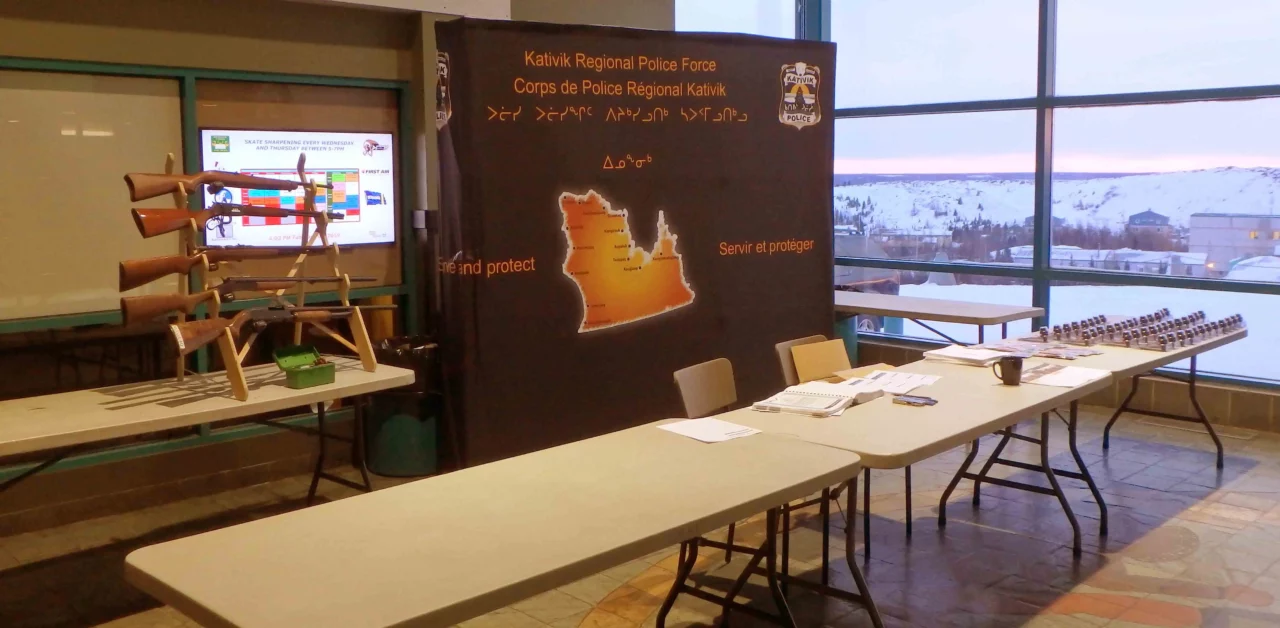 In the following weeks, the Kativik Regional Police Force, jointly with the Inuit Hunting, Fishing and Trapping Support Program and the northern villages, will provide assistance for firearms registration in all the Nunavik communities.
Police officers and Inuktitut-speaking staff of the KRG will be available to answer questions and provide help filling out registration forms. All non-restricted firearms, such as rifles or shotguns, must be registered in the province of Quebec under a new provincial law, the Firearms Registration Act. The assistance service from the KRPF and its partners is offered to make the process of registration simpler and easier. No firearms will be seized and no fines will be issued during these registration assistance sessions.
On the week of January 28, assistance was provided to Kuujjuaq gun owners required to register their firearms with the Québec firearms registration service. The same service will be offered in all the other Nunavik communities in the near future. At present, approximately 200 firearms have been registered in Nunavik.
At the same time, trigger locks were distributed for free to promote firearms safety. More than a hundred were given in Kuujjuaq alone.
Why must hunters register their firearms?
There is currently no list of registered firearms in Quebec and Canada. The registration can be useful for many reasons:
It allows the identification of the firearms, and can lead to the return of firearms to their rightful owner;
Trigger locks are distributed for free;
Hunters can learn more about the handling and the safe storage of firearms;
Hunters who register are complying with the law.
To register their firearms, gun owners must have valid personal identification, such as a driver's license, health insurance card with photo, passport, firearms license or JBNQA beneficiary card with photo. Firearms registration forms may be filled out online at: https://siaf.gouv.qc.ca/accueil.html?L=1.
To register a firearm, the following information is required:
the make;
the model;
the mechanism;
the type;
the calibre;
the firearm's serial number;
the place where the firearm is kept.
Here are some examples of filled forms:
Form with birth certificate
Form with possession and acquisition licence (PAL)
Form with valid ID
For more information:
Michael Filteau
(819) 964-2961 Ext. 2507
mfilteau@krpf.ca
Service d'immatriculation des armes à feu du Québec
1-888-335-9997
Info@siaf.gouv.qc.ca