An Investigation Leads to a Seizure of $43,000 in Cash and 2 Kilograms of Cannabis and Hashish
June 3, 2019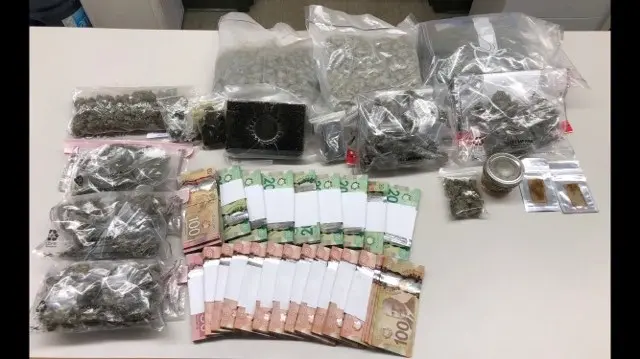 The KRPF executed a search warrant in Kuujjuaq during the evening of May 30 and seized $42,737 in cash, 1,294 grams of cannabis and 639 grams of hashish.
​The seizure is the result of a month-long investigation of the KRPF Criminal Intelligence Unit, which was also assisted by the Sûreté du Québec. Multiple scales, small bags and other paraphernalia were recovered during the operation. The total street value of the seizure is estimated at $126,345.
The KRPF reminds citizens that any information concerning suspicious activities, including the illegal sale of drugs and alcohol, can anonymously be disclosed to Crime Stoppers by dialing the following toll free number: 1-800-711-1800. Information received may qualify for a reward of up to $2,000.
It is also important to remember that only the cannabis sold by the Société québécoise du cannabis (SQDC) is legal in the province. For more information on the legislation of cannabis, go to http://www.krpf.ca/en/news/legislation-cannabis.