Bike Rally to Be Held in Kuujjuaq
July 4, 2017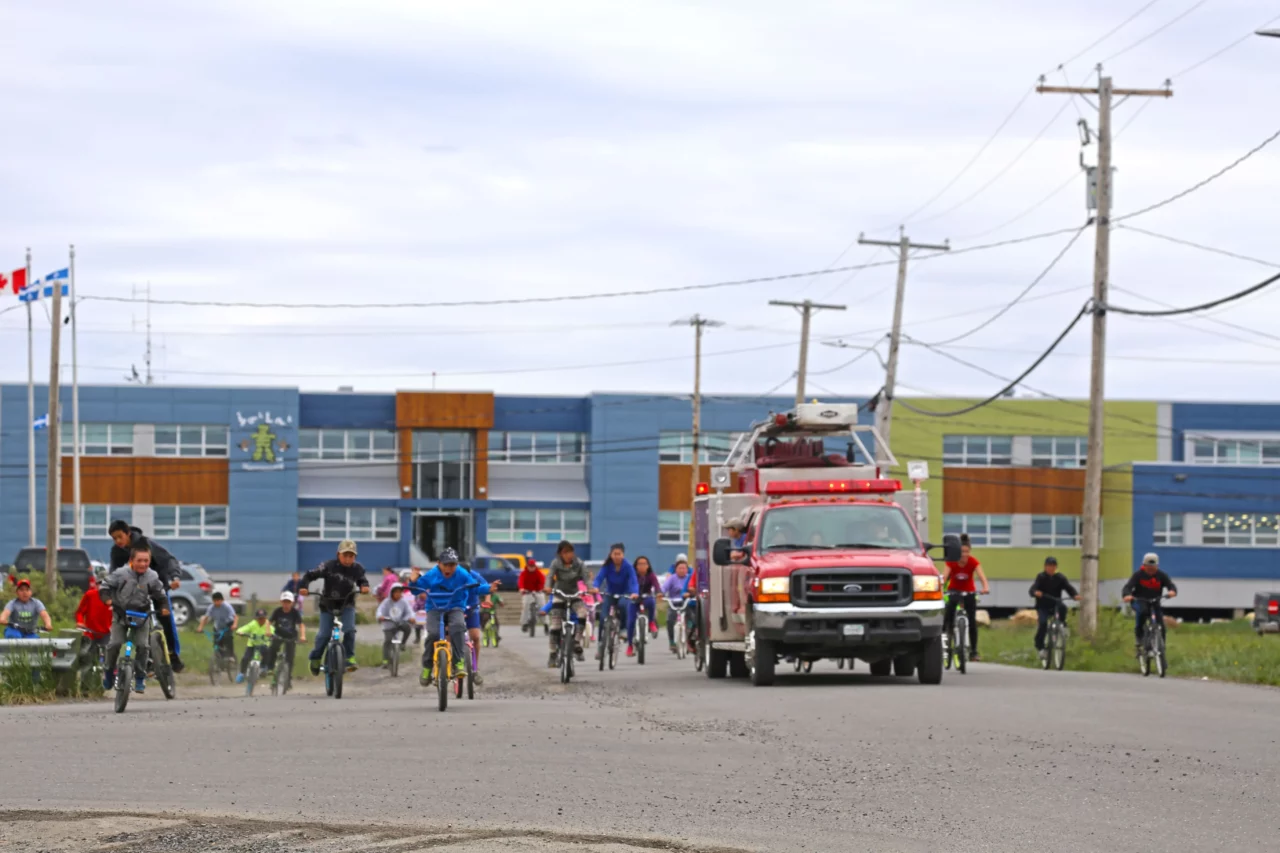 On July 7, the KRPF Prevention Team will hold its annual Bike Rally in Kuujjuaq. This year, the event will take place at the Town Hall, the activities starting at noon.
Children will be invited to participate in various coordination games and to share a BBQ lunch, followed by a bike parade in the streets of Kuujjuaq. The closing event will be a raffle of many bikes and skateboards. The objective of the Bike Rally is to help promote physical activity and the use of helmets.
The KRPF will continue encouraging different activities for youth to lead a safe and healthy lifestyle. This annual event is only possible by the support of our sponsors and parteners, Laval Fortin Adams, N.V. Kuujjuaq, Nunavik Landholding, Kuujjuamiut Inc., Nuna Golf, KMHB, Nunavik Communications, Sûreté du Québec, Tivi Galleries, Northern Store, Igluvigak Hotel, Auberge Kuujjuaq Inn, Fine Woods (Pat York), Nunavik Wildlife Protection Office, CIBC, CBC, the Kativik School Board and Newviq'vi/Tullik.
Attach your helmet and enjoy the ride!