Constable Jean-Pierre Latour Is Nunavik's Police Officer of 2020
April 14, 2021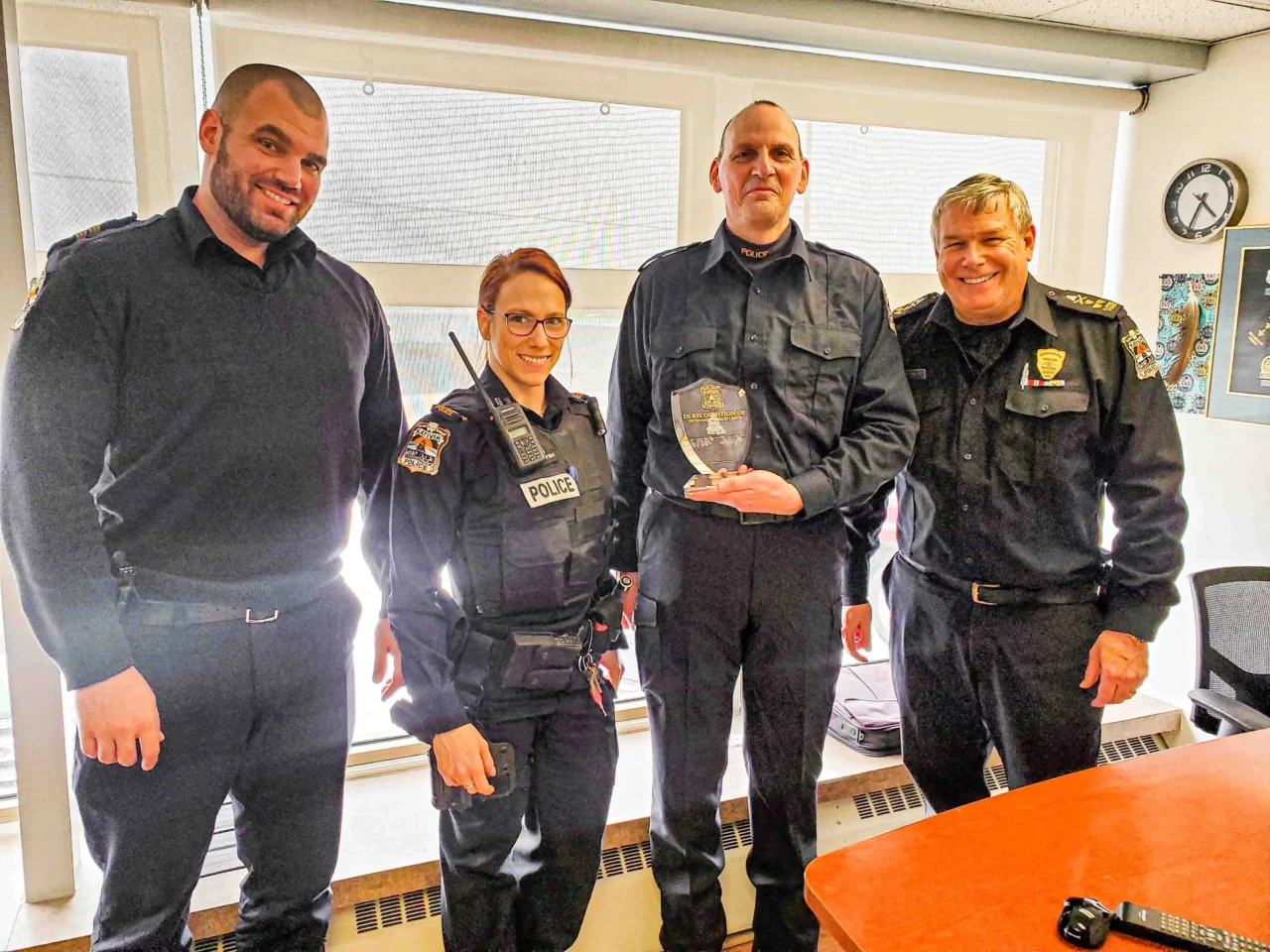 Constable Jean-Pierre Latour, from Tasiujaq, received on April 8 the NPS Recognition at Work program award for 2020 from the NPS Chief Jean-Pierre Larose in Kuujjuaq.
​The Recognition at Work program for police officers is designed to recognize and value individuals who have distinguished themselves in one or more of the following categories:
_ Professional contribution
_ Quality of service
_ Professional conscience
_ Leadership
_ Community involvement
This year was the third time such an award was given by Nunavik police. NPS staff could nominate any NPS police officer for the award.
It is a great appreciation of the dedication and commitment for going above and beyond serving the population of Nunavik.