Constable Vignola Named KRPF Police Officer of 2018
June 20, 2019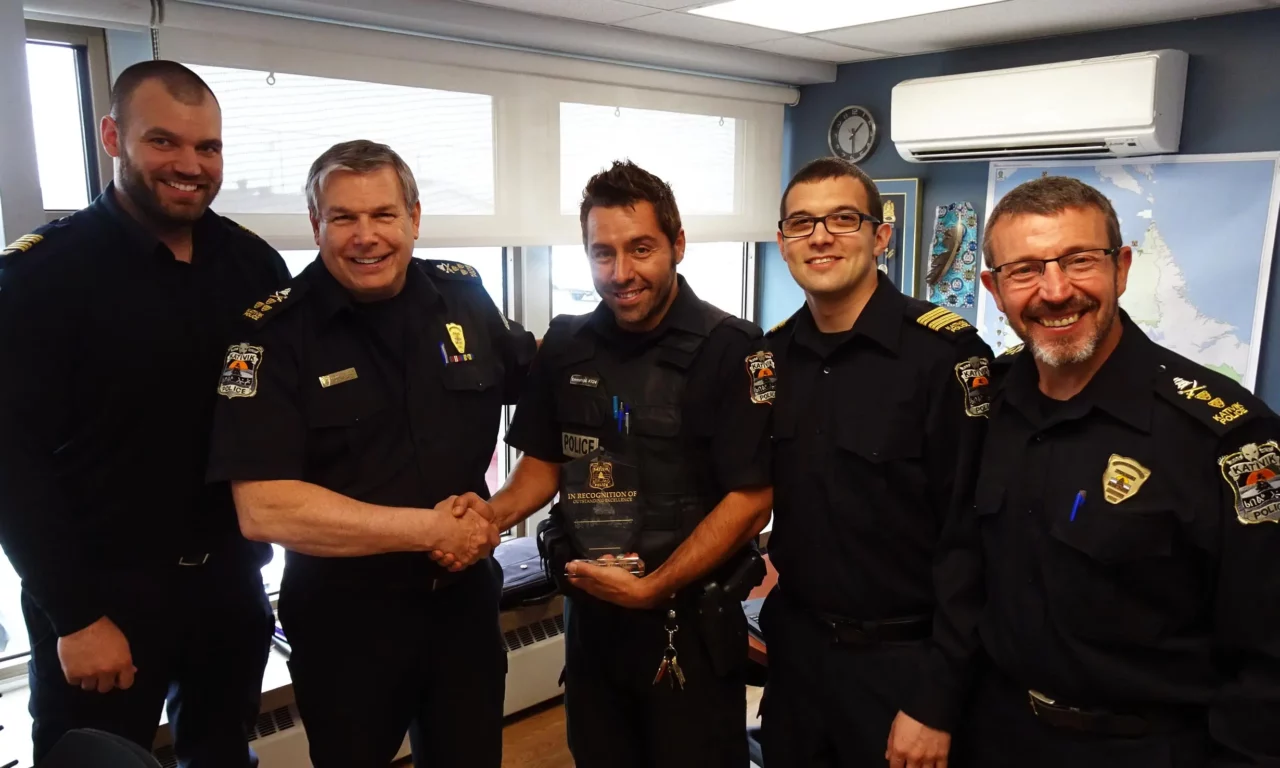 Emmanuel Vignola received on June 12 the KRPF Recognition at Work Program award for 2018 from the KRPF Chief Jean-Pierre Larose, in Kuujjuaq.
​Officer Vignola distinguished himself by his professional contribution, his quality of service, professional conscience, leadership and community involvement. The award was given for the first time this year.
KRPF staff could nominate any KRPF police officer for the award.