Jean-Pierre Larose was sworn in as new Chief of the KRPF
February 13, 2018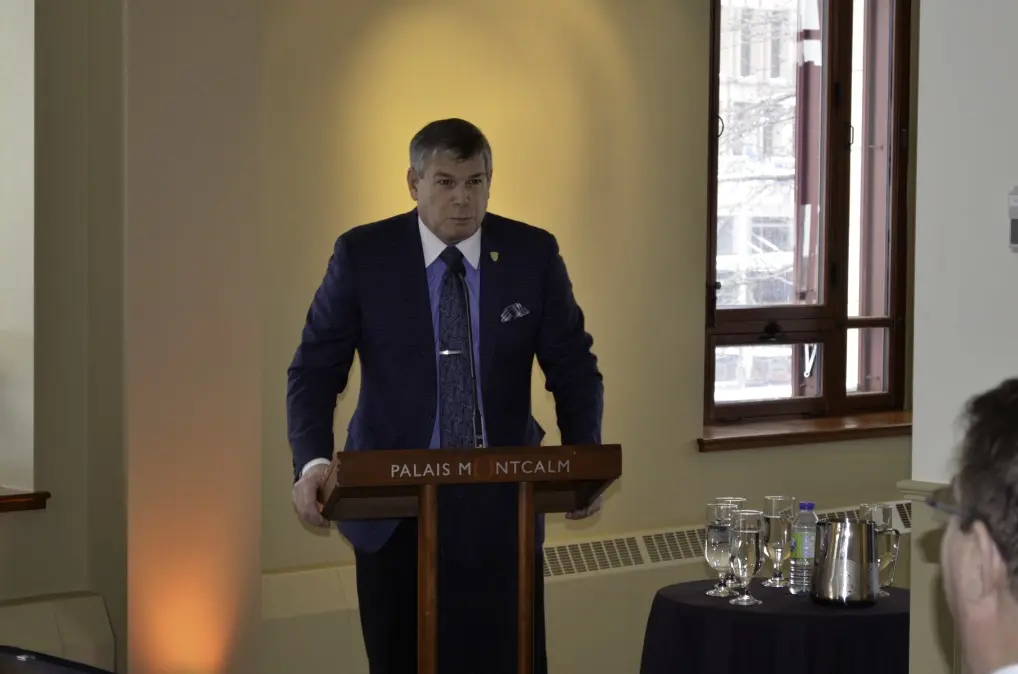 On February 6, Mr. Jean-Pierre Larose was sworn in as new Chief of the KRPF and Director of the Public Security Department of the Kativik Regional Government (KRG).
​He is replacing Michel Martin, who was Chief of police since June 2015. The event was attended by the Minister responsible for Native Affairs, Geoffrey Kelley, the Minister of Municipal Affairs and Land Occupancy, Minister of Public Security and Minister responsible for the Montréal region, Martin Coiteux and the MNA for Ungava, Jean Boucher.
About Mr. Jean-Pierre Larose
Chief Larose was born in Montreal and graduated from the Quebec Police Academy (École nationale de police du Québec) in 1980. He worked for the Greenfield Park police service where he became Chief of Police and Director of Public Security. In 2002, he was named Assistant Director responsible of Surveillance for the Urban Agglomeration of Longueuil Police Service, position he kept until 2012.
In the last few years, he was occupying the position of Assistant-Director General of the Quebec Association of Chiefs of Police and then consultant for the Quebec police academy.