KRPF efforts lead to drug seizure
April 3, 2019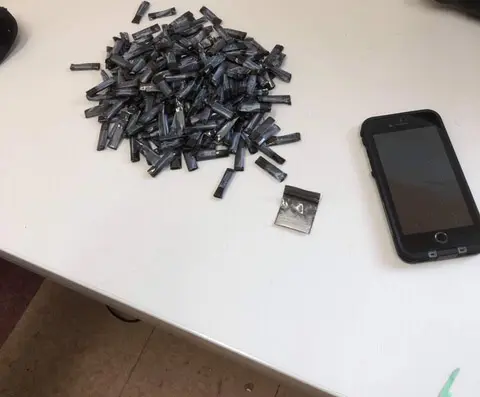 The Kativik Regional Police Force seized 132 grams of an illegal drug believed to be cocaine at the Puvirnituq airport on Tuesday afternoon.
A19 year-old woman is being detained by police and will appear in court by telephone later today.
Police obtained a search warrant after receiving an anonymous tip that an illicit drug was being transported in luggage on a flight from Montreal to Inukjuak.
However bad weather forced the flight to land in Puvirnituq where police immediately searched the luggage and recovered 265 individual bags containing a powdery substance believed to be cocaine. Expert analysis is being carried out by police to confirm the substance. 
The drug seizure was successfully executed due to a joint effort by the KRPF investigative unit in close cooperation with KRPF police detachments in Kuujjuaraapik, Inukjuak and Puvirnituq.
The KRPF reminds citizens that any information concerning suspicious activities, including the illegal sale of drugs and alcohol, can anonymously be disclosed to Crime Stoppers by dialing the following toll free number: 1-800-711-1800. Information received may qualify for a reward of up to $2,000.