Kuujjuaq: 2 Search Warrants Lead to Important Seizures
September 25, 2020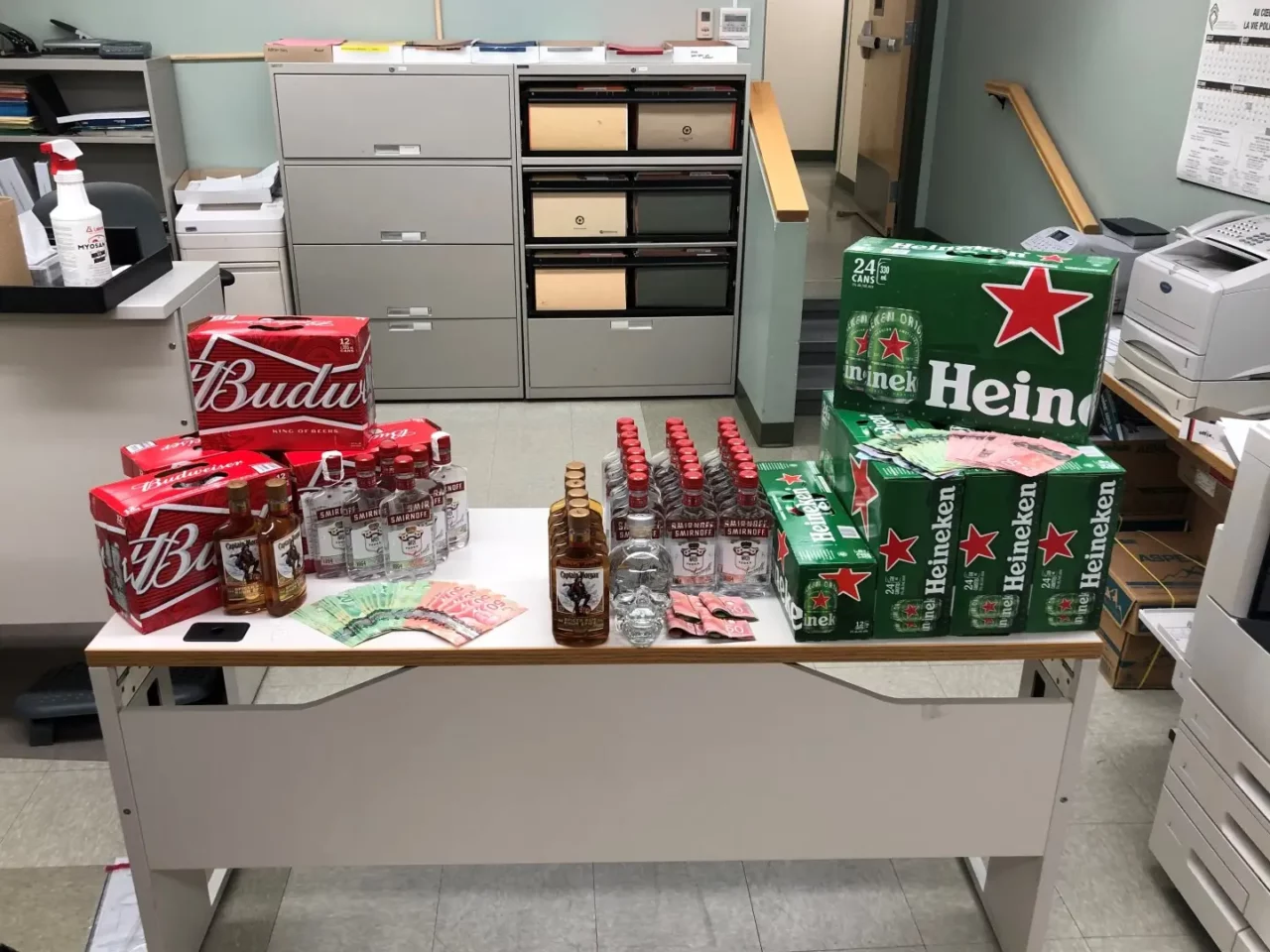 On Thursday September 24, the KRPF, in collaboration with the Sûreté du Québec, executed two search warrants in Kuujjuaq.
​Following numerous information received from the public, officers corroborated the information and asked for the search warrants, leading to the seizures of the following items:
39 bottles of liquor (375 mL);
156 cans of beer;
$4,490 in cash.  
The estimated street value of the seizures is $7,870.
The two searches, which took place between 7 P.M. and 8:30 P.M., will result in five defendants receiving two infractions each under the Act respecting offences relating to alcoholic beverages. Fines they are facing under this act are approximately $1,200 each.
Any information concerning suspicious activities, including the illegal sale of drugs and alcohol, can anonymously be disclosed to Crime Stoppers by dialling the following toll-free number: 1-800-711-1800. Information received may qualify for a reward of up to $2,000.