Major Drug Seizure in Salluit
October 4, 2023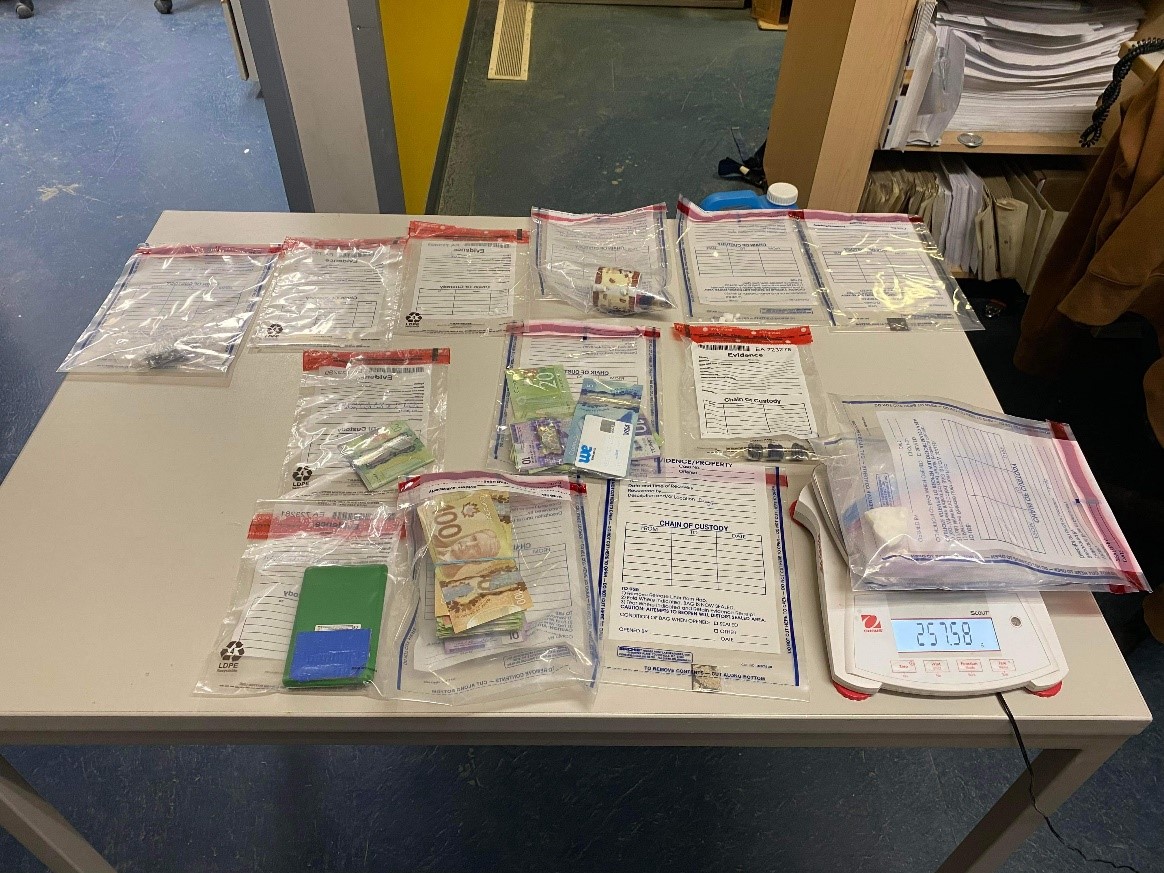 In Salluit, the Nunavik Integrated Investigation Team and the local detachment of the Nunavik Police Service conducted two searches related to drug trafficking. These operations carried out on September 29, resulted in the seizure of 257 grams of crack cocaine, with a market value in Nunavik of over $150,000. Police also confiscated $7,790 in Canadian dollars.
Investigators apprehended and questioned two key witnesses. One of them, Charlie Ilisituk, 45, appeared on charges of possession and possession for the purpose of trafficking. Once the file is completed, it will be submitted to the Director of Criminal and Penal Prosecutions (DPCP) for possible charges.
If you have information about drug or alcohol trafficking, you can contact the Nunavik Police Service anonymously by e-mail at tips@nunavikpolice.ca.