Nunuk has disappeared (Youth Summer Camp Activity)!
August 11, 2017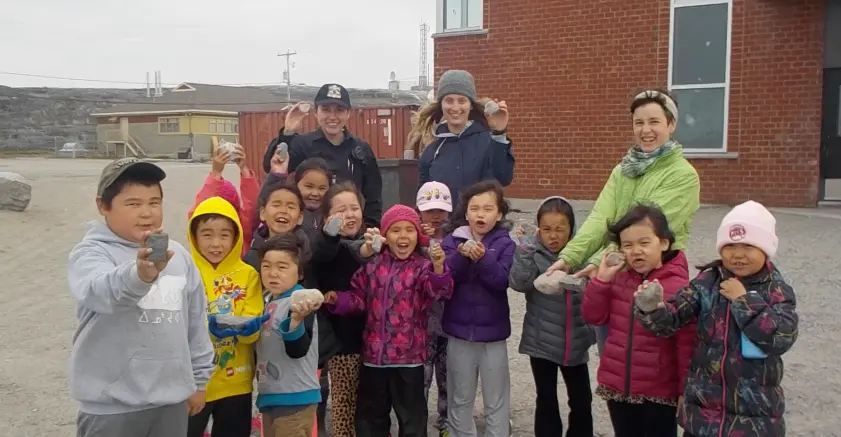 On July 17, 2017, two constables went to visit youth of the Summer Literacy Camp (SLC) of Inukjuak and did an investigation simulation with them.
That day, the animators of the Camp of Inukjuak asked for the assistance of the KRPF: Nanuk the Polar Bear had disappeared! An investigation was conducted with the youth and police officers.
Nanuk the Polar Bear is the official mascot of the KRPF
During the afternoon, Constables Joanie Tremblay and Gabriel Jalbert-Murray walked around the village with children of the Summer Camp and the activity animators, Emmanuel and Veronique, to help find more clues to find their friend Nanuk. At the moment, the main suspects of the SLC are none others than the Northern Lights.
If you have any information regarding the disappearance of Nanuk, call your local police station or SLC.
The investigation team is made of the units of the KRPF and the SLC
Similar articles
Going to the Literacy Camp – by Constable Gabriel Caron