Pamela Stevenson graduates from Quebec police academy and joins the KRPF
October 17, 2017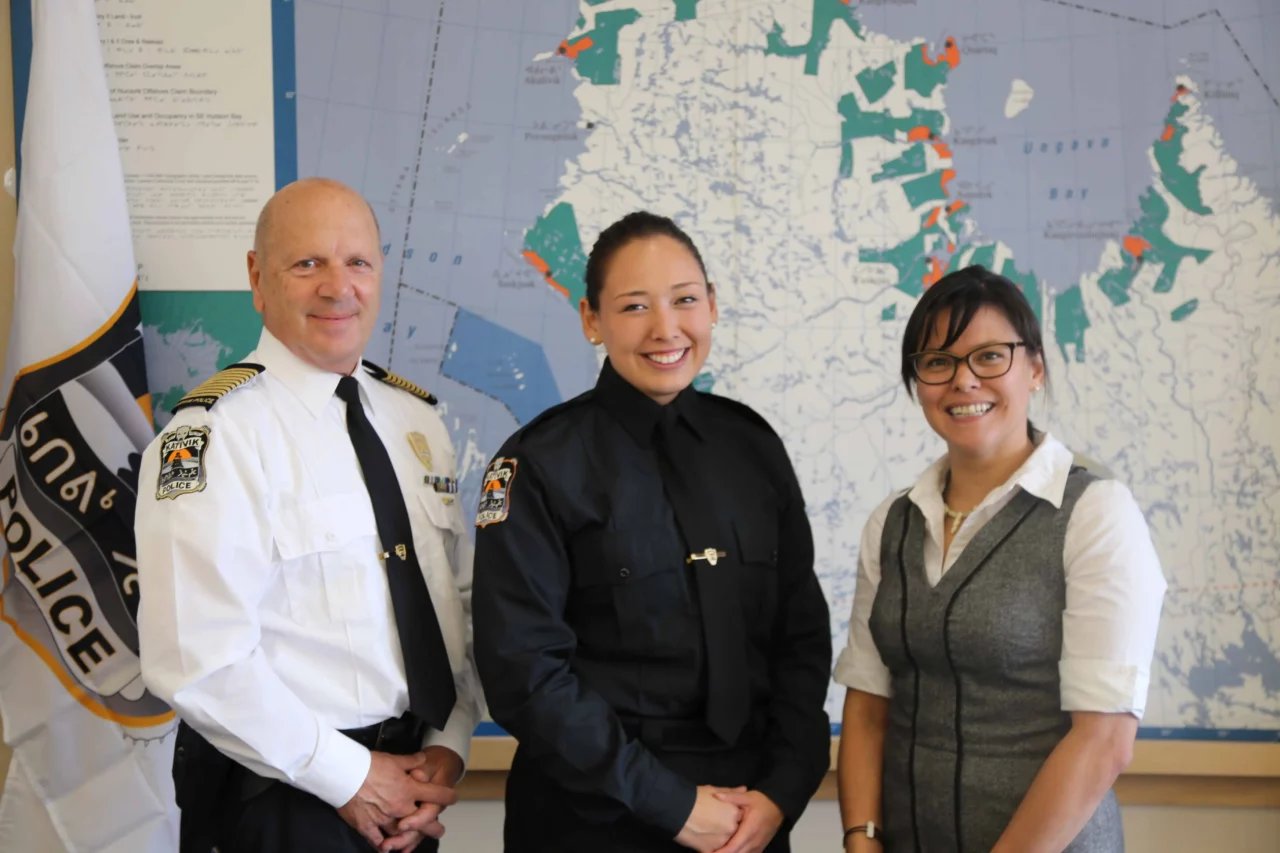 On Monday, October 16, Pamela Stevenson was sworn in as constable for the KRPF, after obtaining her diploma from the École nationale de police du Québec (ENPQ) in Nicolet on October 6.
​A member of the KRPF Cadet program of Kuujjuaq since 2009, Pamela distinguished herself when she graduated from the Police Technique Program of the Ellis College and finished with the best grade of her class. Three days later, she was beginning the Québec police academy program, a 15-week training program which started in May 29.
For the ENPQ graduation, Chief of the KRPF Michel Martin and a representative from the Human Resources Department of the Kativik Regional Government (KRG) attended the ceremony with the new graduate. Mrs. Stevenson also led her group during the graduation, giving the commands as the sergeant.
Ten days later, she was sworn in as police officer of the KRPF, in a ceremony attended by KRG executives and her family.
"It's a very unique moment, we're always trying to recruit people from Nunavik and it's very difficult", explained Chief Martin during the event. "Pamela did a lot of sacrifices. She had a wish in life, serving and protecting the Northern community and I'm very proud of her and she is going to be an inspiration for Nunavimmiut. I hope that others will follow her track and join the Kativik Regional Police Force."
But the celebrations will be short-lived: "Now, you can take until 4 o'clock, then you start working tonight, right?" said Chief Martin.
Pamela Stevenson with the KRG Chairperson Jennifer Munick and Chief Martin