Police operations in Inukjuak and Akulivik
September 28, 2023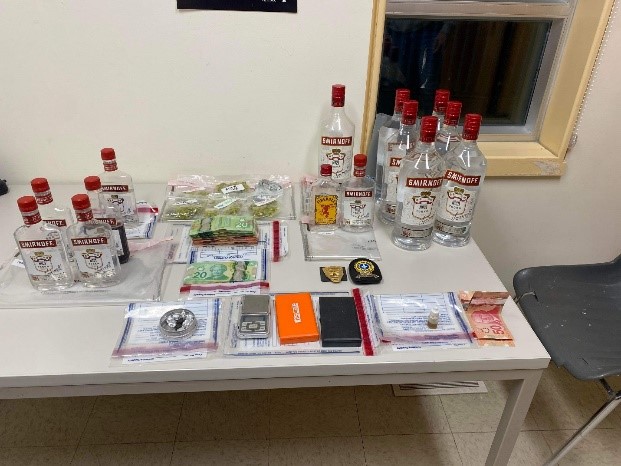 Since the end of August, the Nunavik Integrated Investigation Team has conducted several operations against drug and alcohol smugglers in Inukjuak and Akulivik.
In Inukjuak, the NPS constables seized contraband alcohol from August 25 to September 1. These operations allowed NPS officers to confiscate 13 boxes of goods worth about $30,000. The officers arrested several suspects during these raids.
In Akulivik, the Nunavik Integrated Investigation Team conducted a drug and alcohol search on September 1. This operation allowed the investigators to seize 5.74 g of cannabis oil, 60.49g of hashish, 72.04g of cannabis buds, 7 × 1.75 L of vodka bottles, 7 × 375 ml of alcohol bottles, and drug paraphernalia. The officers also seized $10,725 in Canadian currency. The file will be submitted to the DPCP (Director of Criminal and Penal Prosecutions) prosecutor for analysis to determine if further charges will be laid.
If you have any information about drug or alcohol trafficking, you can contact the Nunavik Police Service anonymously by e-mail at tips@nunavikpolice.ca.