Police Student Pamela Stevenson distinguishing herself
June 8, 2017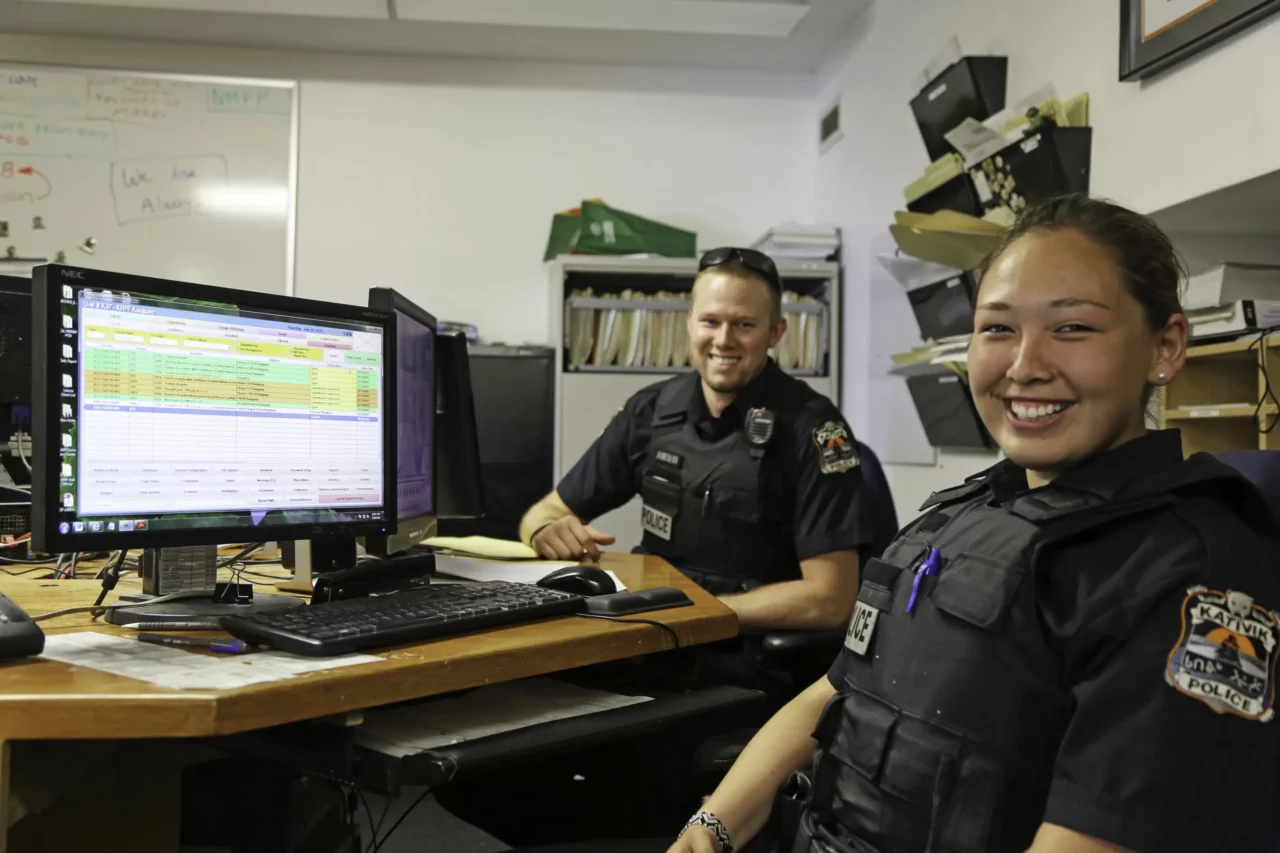 Pamela Stevenson has graduated on May 26, 2017 from the Ellis College in the Police Technology Program with the highest grade of her group, the 4th cohort.
The teachers have said to be very impressed by the performance of the young Kuujjuamiut woman, who is expected to join the Kativik Regional Police Force (KRPF).
"Pamela has been involved with us since 2009 in the Cadet program and is proving to be a very precious asset. We are very pleased about the high level of dedication she has demonstrated during her training at the Ellis College", emphasized Michel Martin, Chief of the KRPF and Director of the Public Security Department of the Kativik Regional Government. "We hope numerous Nunavimmiut will take pride in her and that her story will inspire youth".
Before joining the regular service in Nunavik in September 2017, Pamela will attend a 15 weeks training starting May 29 and taking place at the Quebec Police Academy in Nicolet.