Puvirnituq: Seizure of Alcohol Valued at About $29,000
June 30, 2020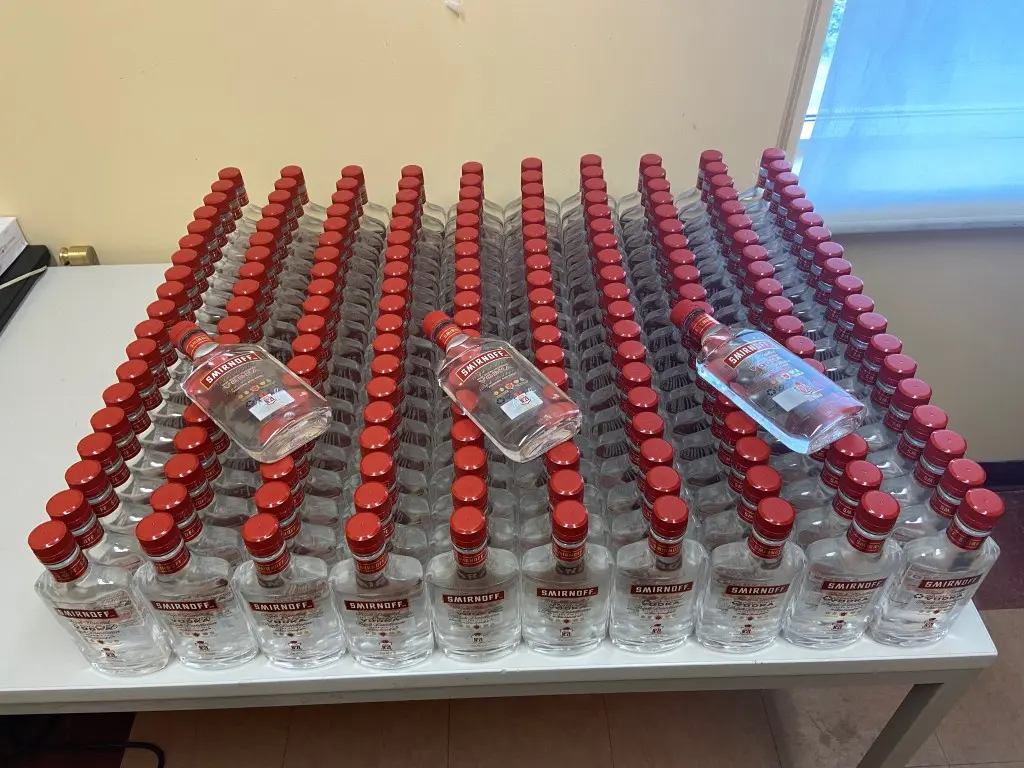 Yesterday, the KRPF executed a search warrant leading to the seizure of alcoholic beverages valued at about $29,000. In total, 193 bottles of liquor (375 ml) were seized.
​Officers from the Puvirnituq detachment received information regarding a suspect shipment of multiple parcels containing alcoholic beverages destined to several individuals in Ivujivik and Salluit. The KRPF asked for a search warrant and obtained it. They seized the parcels in Puvirnituq since the boxes were in transit toward their final destination.
The investigations are ongoing.​
Any information concerning suspicious activities, including the illegal sale of drugs and alcohol, can anonymously be disclosed to Crime Stoppers by dialling the following toll-free number: 1-800-711-1800. Information received may qualify for a reward of up to $2,000.