Puvirnituq: Seizure of Alcoholic Beverages Valued at More than $12,000
April 29, 2020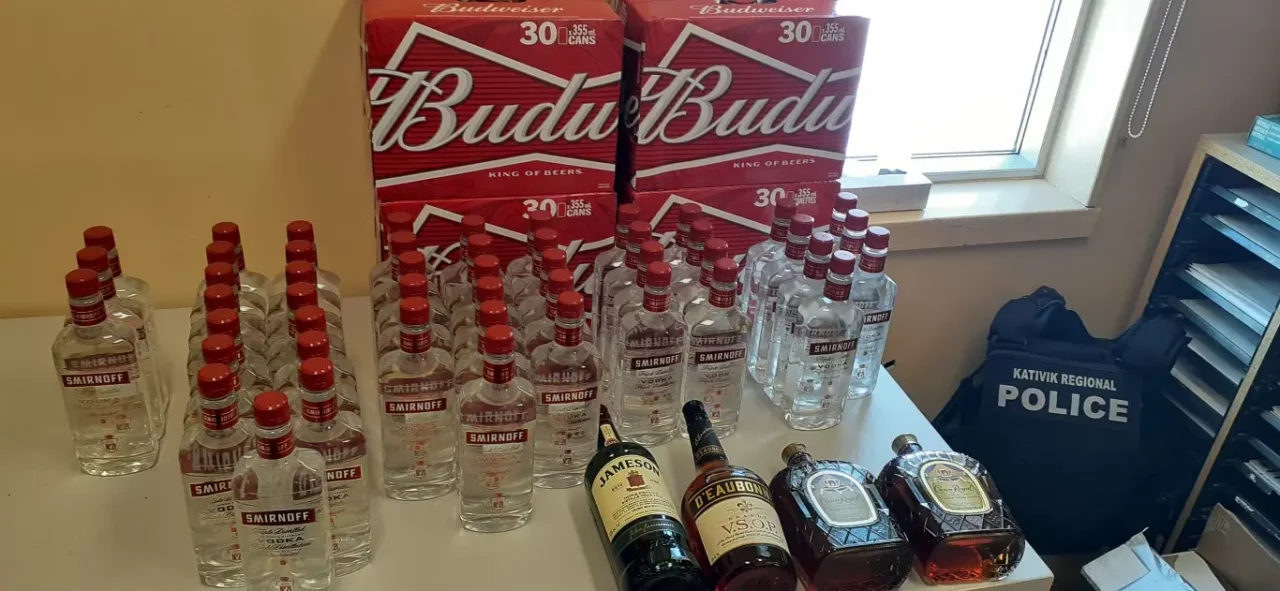 On Monday and Tuesday, officers executed several search warrants leading to the seizure of alcoholic beverages valued at more than $12,000.
Following numerous information received from the public, officers asked to obtain multiple search warrants, which the Justice of the Peace granted. Over the two days, officers in Puvirnituq executed four warrants. In total, 55 bottles of vodka, 4 bottles of spirits, and 4 cases of beer were seized. The alcohol shipments were destined for Puvirnituq and Inukjuak.
"I want to thank everyone involved," said Captain Mathieu Savage. "Community members play an important role in preventing the smuggling of alcohol into our villages. It is a team effort, and today I am proud to say that everyone's efforts have paid off. "
Any information concerning suspicious activities, including the illegal sale of drugs and alcohol, can anonymously be disclosed to Crime Stoppers by dialling the following toll-free number: 1-800-711-1800. Information received may qualify for a reward of up to $2,000.