Seizure of Alcohol in Salluit
November 3, 2020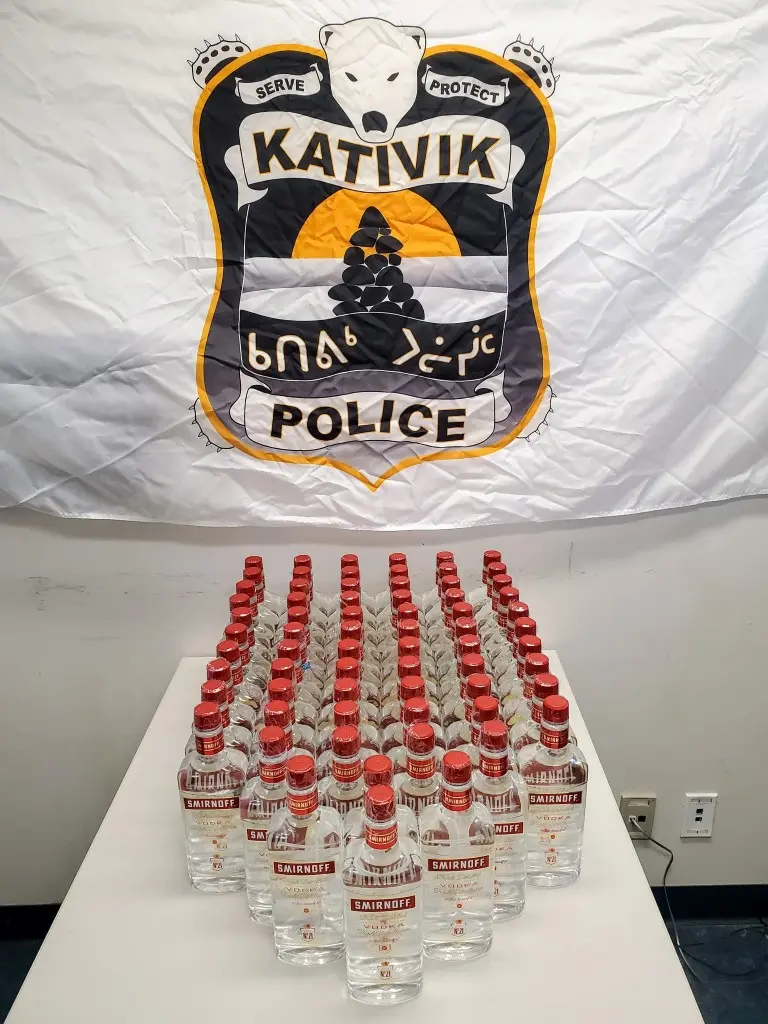 On October 29, the KRPF seized 68 bottles of vodka in Salluit.
​A search warrant led the KRPF detachment of Salluit to seize 68 bottles of vodka at the airport of this second northmost Quebec community. The resale value of the sixty-eight 750 mL bottles is estimated at $17,000.​
Any information concerning suspicious activities, including the illegal sale of drugs and alcohol, can anonymously be disclosed to Crime Stoppers by dialling the following toll-free number: 1-800-711-1800. Information received may qualify for a reward of up to $2,000.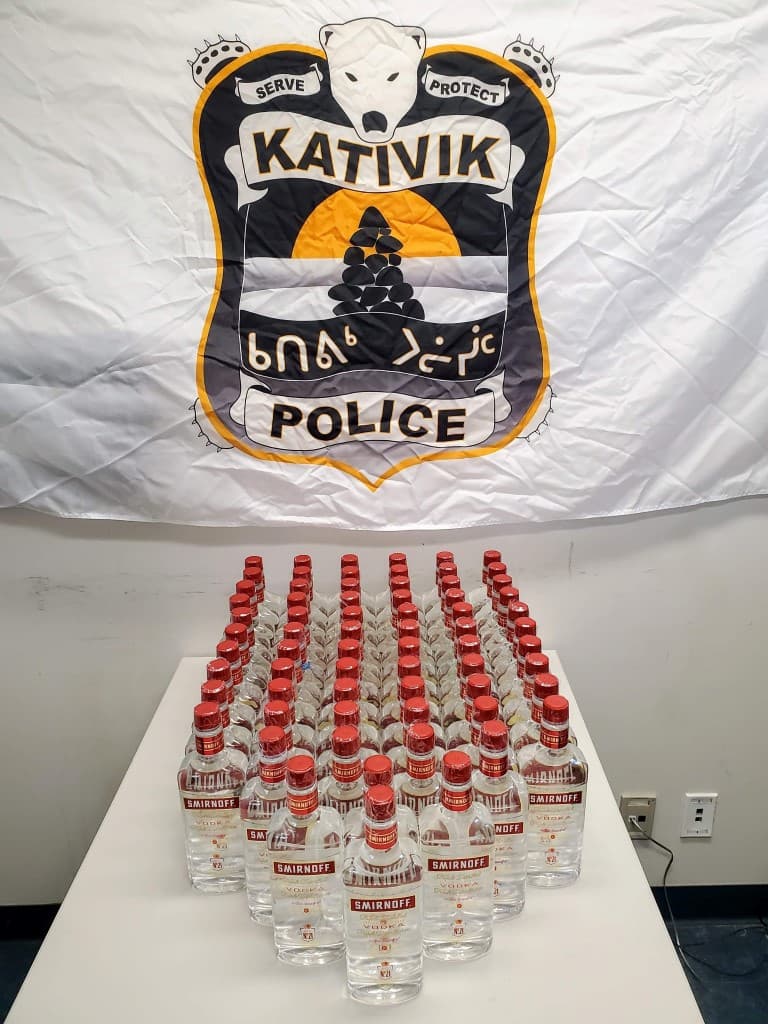 ​