Signing of historic collective agreement
December 13, 2019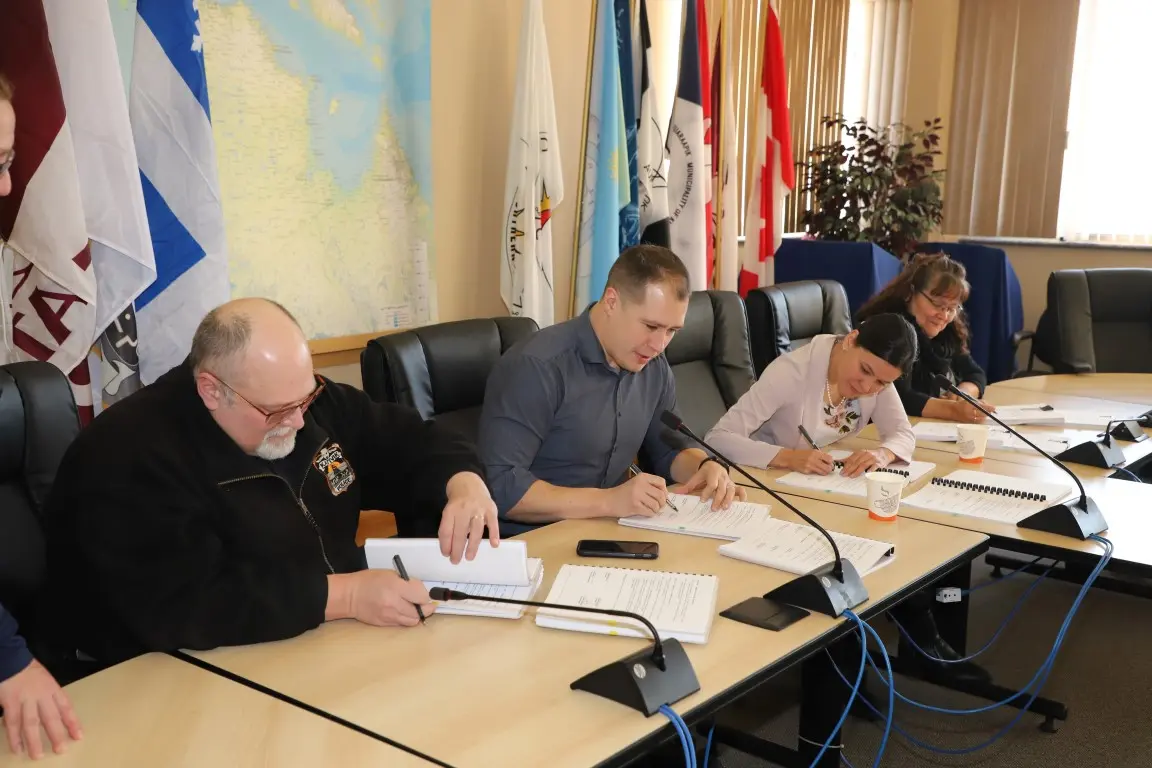 The Kativik Regional Police Force and the Nunavik Police Association signed a five-year collective agreement.
​This is the first time that the KRPF has successfully negotiated a collective agreement with its police officers that applies for more than two years.
The long-term agreement is retroactive to January 1, 2018 and will apply until December 31, 2022.
It is considered a major boost helping the KRPF fill existing vacancies as well as the new positions at a time when the province is facing a shortage of police officers. The five-year agreement was made possible because of funding agreements that are applicable through to March 2023.
The agreement in principle reached last June was the result of two years of negotiations. The texts were finalised by union and management representatives and ratified by union members on November 13 and 14 when 85-per cent voted in favour of the agreement.
The new agreement highlights several major changes including:
An obligation for employees who do not complete 3 years of service with the KRPF to reimburse financial incentives paid to them such as tuition or training fees.
Yearly seniority premiums for employees having completed more than seven years of service.
Changes to the hours banked by an employee will allow for more time off and facilitate their replacement.
Allowing for unpaid leave of absence.
Readjustment to salary scales favouring longstanding employees rather than newly hired employees in order to increase employee retention.
Salaries will be increased by 2-per cent each year on January 1st.
"The KRPF is satisfied with this agreement," said KRPF police chief Jean-Pierre Larose. "We are hopeful that these changes will allow the KRPF to fill currently vacant positions and attract and retain competent and motivated long term employees.​