Successful Search and Rescue Operation in the Hudson Strait
July 28, 2017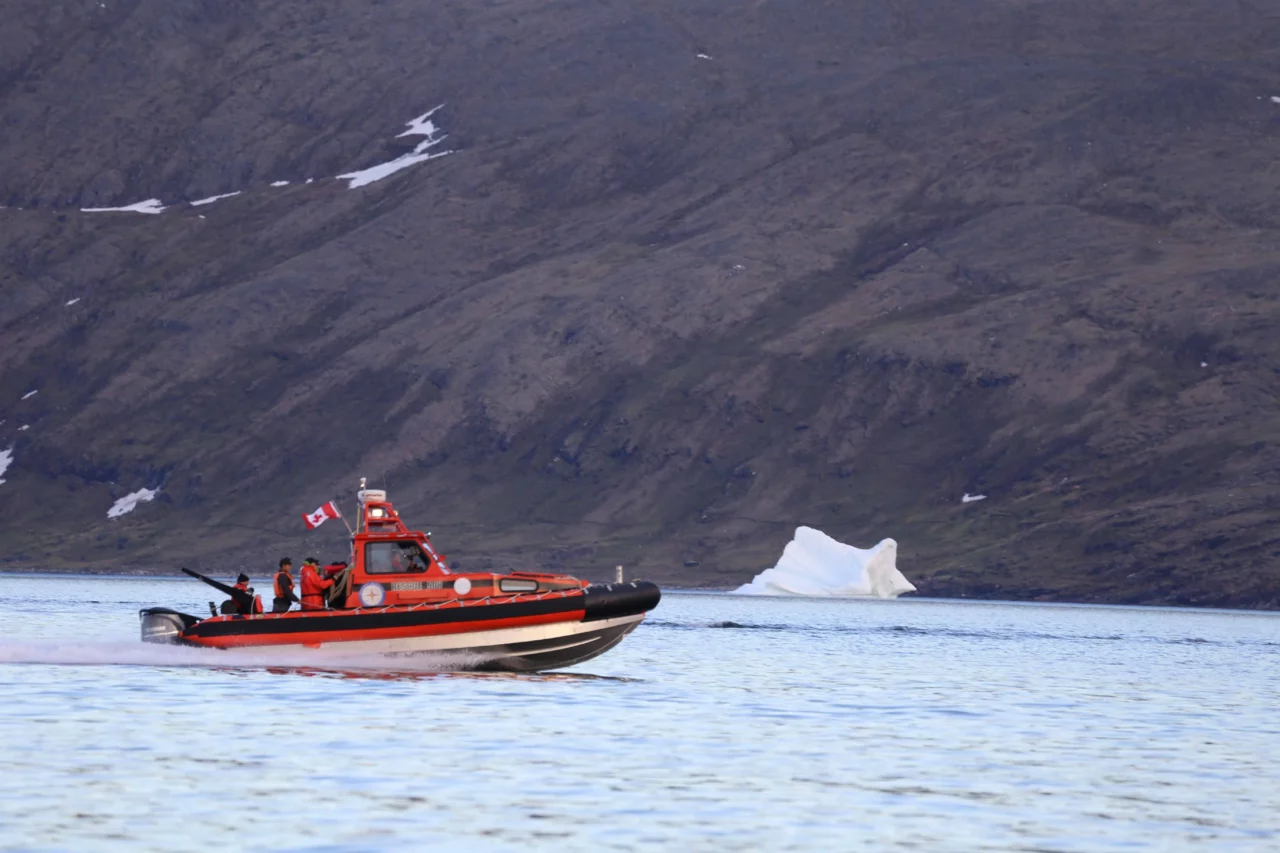 On July 17, 2017, seven persons were rescued in the Hudson Strait following the reception of a SOS distress signal and a close collaboration between several groups.
Members of Salluit's Canadian Coast Guard Auxiliary Unit, under the responsibility of Michael Cameron, actively took part to the searches to locate a 25-foot canoe with its seven passengers in distress 146 km north of Salluit, in the Hudson Strait.
The boaters initially planned to leave Cape Dorset, Nunavut, to reach Salluit, but were surprised by mechanical problems.
Thanks to a GPS signalling device in the canoe, a SOS call was launched and an important rescue operation was immediately initiated. Various organizations worked towards the success of the operation: the Joint Rescue Coordination Centre of the Royal Canadian Air Force, the Canadian Coast Guard Auxiliary of Salluit, the Canadian Coast Guard, the municipal authorities of Salluit and the Kativik Regional Police Force (KRPF). The travellers were finally located and escorted to Salluit, after a stop in Cape Dorset.
According to the Chief of the KRPF, Michel Martin, the signalling device was a key element in the rescue. The fast signal deployment allowed the rescue process to begin instantly. Without the help of this tool, it could have been difficult to find the canoe quickly. The KRPF advises recreational boaters to get a GPS signalling device from their local Hunter Support or municipality.
The Canadian Coast Guard Auxiliary Unit of Salluit was created in 2016. Its members are community volunteers using municipality emergency crafts and who wish to give assistance during search and rescue operations.
Similar article
Enjoy the Water Safely!