The Kativik Regional Police Force and Kativik Illisarniliriniq sign a cooperation agreement
April 26, 2019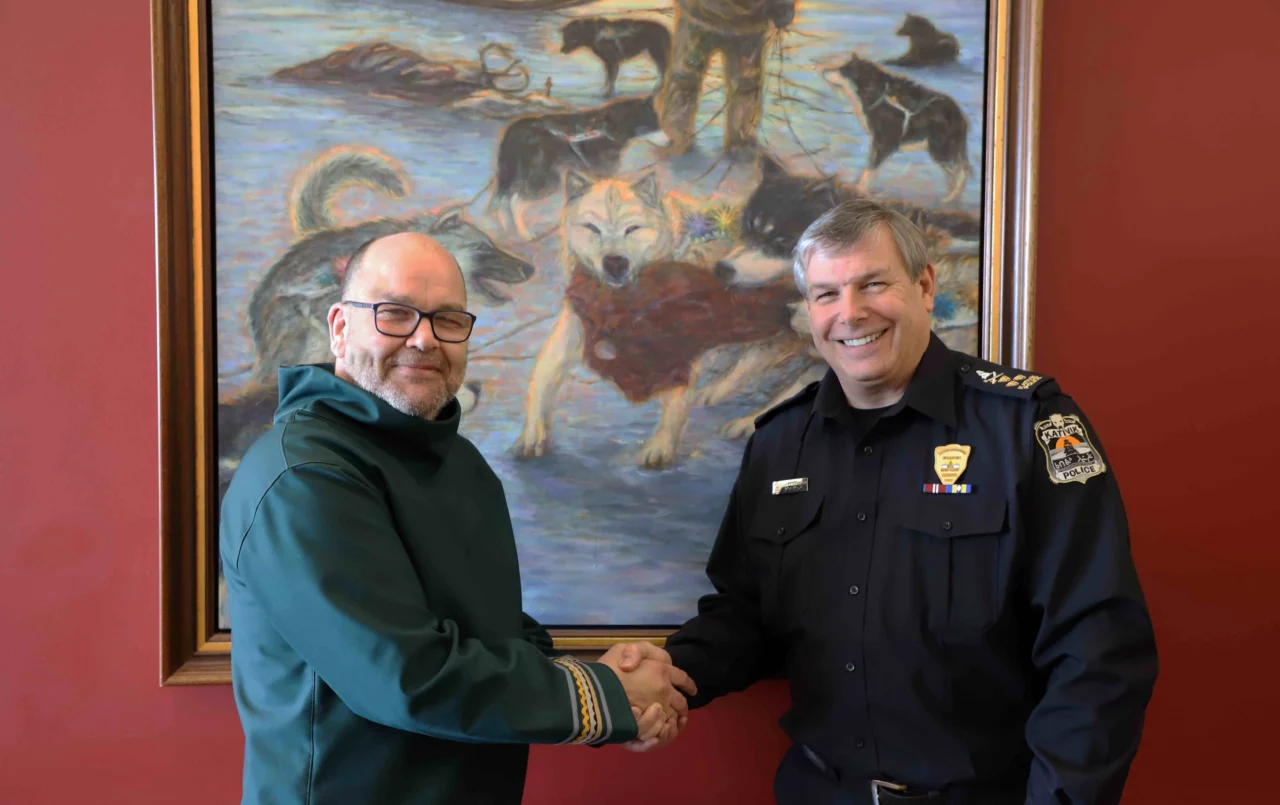 The Kativik Regional Police Force (KRPF) and Kativik Ilisarniliriniq have proudly entered into a mutual agreement allowing for close cooperation.
The agreement will enhance police community intervention, using prevention to deter cases from escalating into emergency situations. Signed by all parties, the agreement came into force on April 12, 2019. The agreement aims to foster a safe learning environment at school, through coordination between the school board, its schools and the KRPF with respect to crime prevention and student protection in cases where police intervention or investigation is required. "This is a positive step forward, especially with regards to prevention, which is a key aspect of the community approach we want to promote," said Jean-Pierre Larose, Chief of the KRPF and Director of Public Security.
The agreement recognizes the need for close consultation and collaboration between the school board and the KRPF as to  the development of prevention workshops and activities. "We are very glad to now have mechanisms in place that will help tailor the KRPF service to the needs of Nunavik students, while also taking into consideration the trauma-informed teaching practices used at the school board," commented Robert Watt, President of Kativik Ilisarniliriniq.
The agreement also provides guidelines in case of emergency situations. "We really see this agreement as a tool that bridges both organizations' mission. It's implementation will be instrumental in ensuring the well-being of students, and more generally the well-being of Nunavik communities," declared Mr. Larose.