The KRPF seizes over $22,000 in drugs and cash
April 14, 2020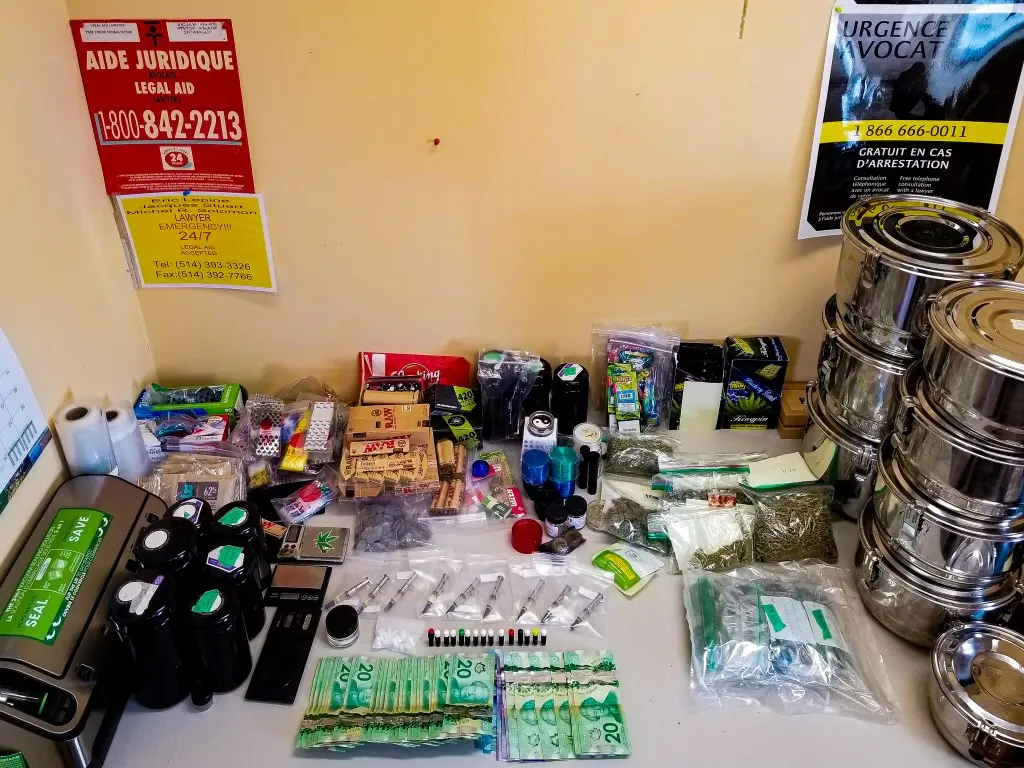 The KRPF executed a search warrant in Kangiqsualujjuaq during the afternoon of April 13, which led to the seizure of over 500 g of cannabis and $760 in cash.
On April 13, KRPF officers responded to a call for service in a Kangiqsualujjuaq residence. Upon arrival, they noticed some drugs in plain sight. Officers then applied and executed a search warrant to search the rest of the home. In total, police seized $760 in cash, 518 grams of cannabis, 22 methamphetamine pills, 9 syringes containing a translucent substance, a glass container with white powdery substance, and other drug paraphernalia.
"It's a relief for me to know that these drugs are off the streets," said Captain Maxime Mercier. "During this pandemic, citizens should concentrate on their health and well-being."
One individual was arrested and detained. The individual faces numerous drug charges and will appear in court by telephone this afternoon.
Any information concerning suspicious activities, including the illegal sale of drugs and alcohol, can anonymously be disclosed to Crime Stoppers by dialling the following toll-free number: 1-800-711-1800. Information received may qualify for a reward of up to $2,000.​