Two KRPF Police Officers Awarded Medals in Quebec City
June 13, 2017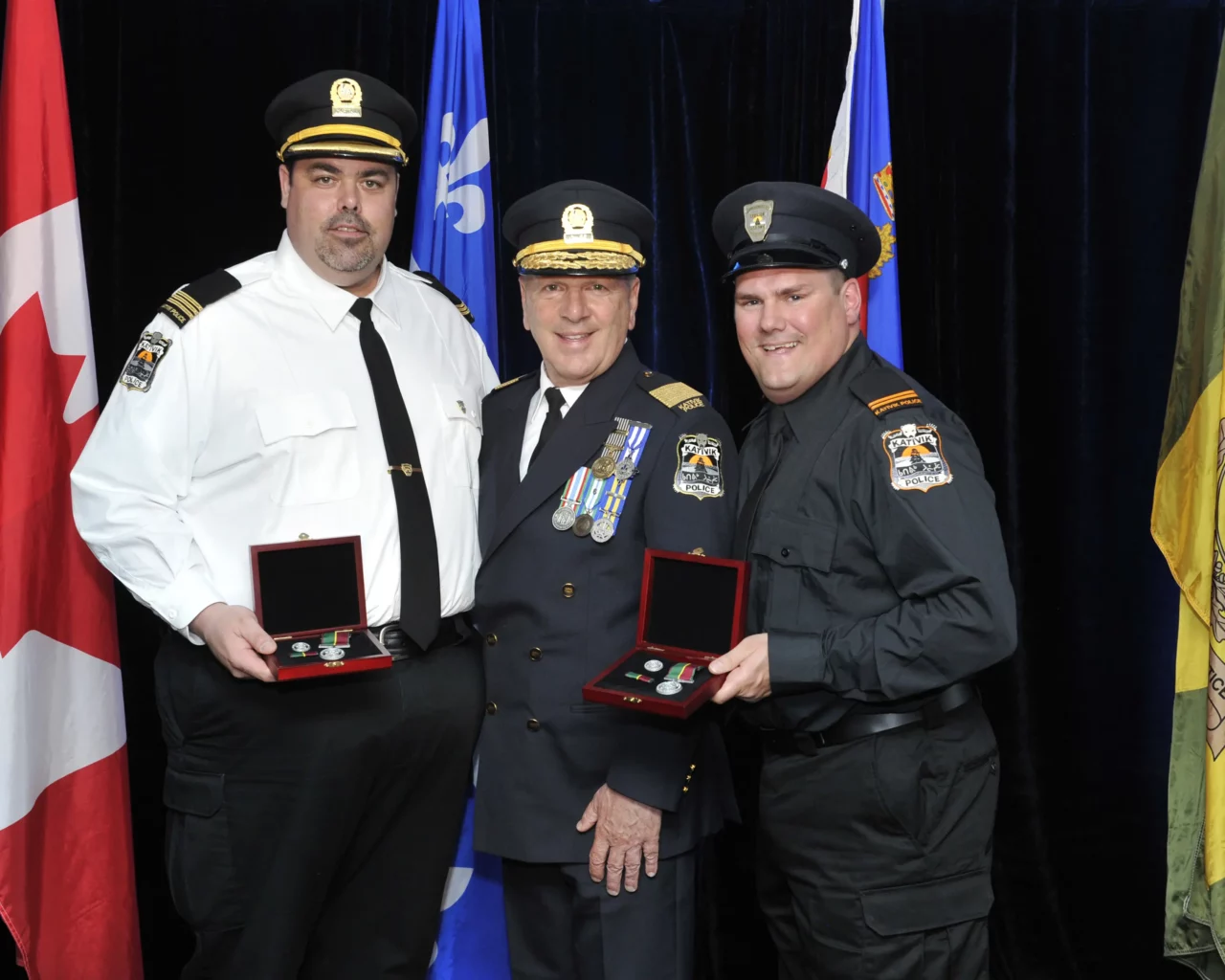 On June 8 in Quebec City, during the 2017 Québec Aboriginal Chiefs of Police Annual Meeting, Captain Jean-François Morin and Constable Michael Filteau received medals for their many years of service with the KRPF.
Both officers have been in the employ of the KRPF for 15 years.
The event, which was organized by the Ministère de la Sécurité publique, took place from June 6 to 8, and highlighted the service of 12 police officers who have worked in Aboriginal communities for 15 to 30 years. Michel Martin, KRPF Chief and Director of the Public Security Department of the Kativik Regional Government, and Benoît Plante, KRPF Deputy Chief of Administration, Civil Security and Support, also attended the event along the Minister responsible for Native Affairs, Geoffrey Kelley.
Captain Morin works in Puvirnituq, and Constable Filteau, in Kuujjuaq.