Welcome to the New KRPF Website!
June 8, 2017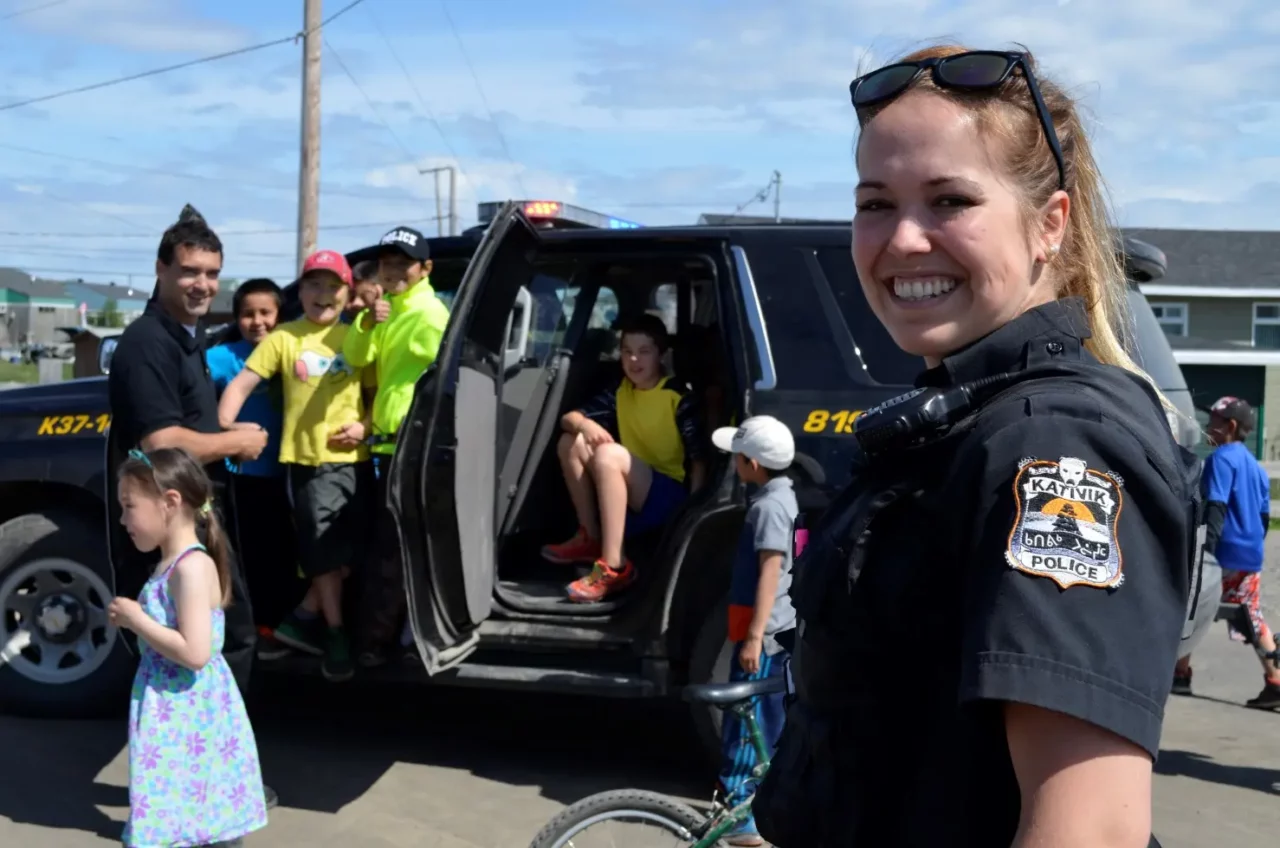 The Kativik Regional Police Force (KRPF) is launching its brand new website! Security measures, safety tips and news related to public security in Nunavik are only a click away.
The goal of the platform is to provide greater transparency and to help those interested in learning more about public security issues. Website users have access to information on all 14 communities and local services, such as CLSCs, the KRPF, youth protection and municipal fire departments.
From the menu on the website home page, you are able to get the most recent public security news in Nunavik. An interactive map provides useful contact information for each village. Explore the map to learn more about the other communities in Nunavik!
At the bottom of the website home page is a list of upcoming events and recently updated programs. The main menu provides access to detailed information about the programs of the KRPF and the Public Security Department of the Kativik Regional Government.
Above the main menu, you will find a list of emergency numbers by community.
The main menu is composed of six items.
The News section will take you to the latest information on public security issues in Nunavik.
The Programs section contains detailed information on several programs, such as the Cadets, Gun Safety Awareness and Good Touch/Bad Touch, as well as on search and rescue procedures.
The Services section provides a list of the communities. By clicking on any one of the entries, you can view the different services offered locally. Clicking directly on Services will take you to the same information via the interactive map.
The Careers section provides information on current job opportunities at the KRPF. A submenu allows you to apply to become a KRPF constable. Another submenu allows you to learn about the job requirements of a police officer.
The Assistance section comprises five submenus proposing support services, but also asking for help in reporting crimes or locating missing persons.
Finally, the About the KRPF section provides users with information on the creation and role of the KRPF, its management team and a contact list of external organizations.
The KRPF hopes this new website will help Nunavimmiut find the information they need and learn more about the activities and the role played by their regional police force!