Wrap-up of the 2017 KRPF activities
February 6, 2018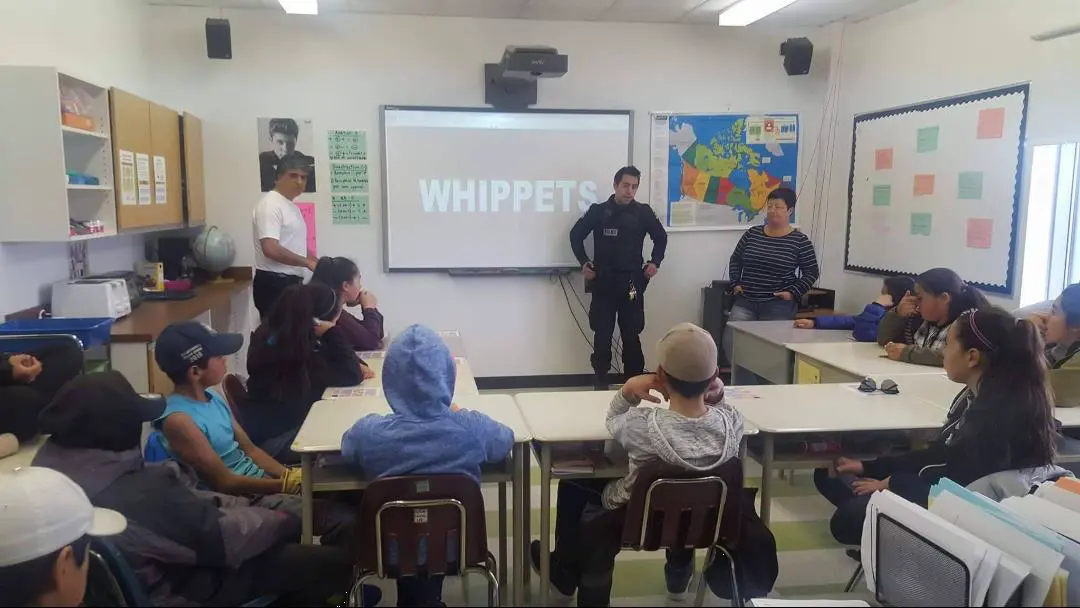 In the last year, the KRPF was involved in various activities in Nunavik.
​In each community, activities such as school visits, community council meetings and youth initiatives have been involving KRPF police officers. They participated in breakfast programs, played sports with the youth, attended holiday events, invited kids to visit the police offices and met with community representatives and workers.
Awareness campaigns were also held on topics such as bullying, road safety and criminal-related offenses. In 2018, the KRPF will continue its efforts to contribute to the community and wants to reinforce its awareness and sensitization campaigns, as well as creating new ones.
Activities in which the KRPF was involved
Programs: Breakfast Program, Cadet Program;
Visits to the Community Centre and the Youth Centre;
Invitations to visit police stations and police vehicles;
Consciousness talks on: substance abuse, bullying, suicide, road safety, firearms safety rules;
Sports: physical education, fitness, hockey, soccer, basketball, etc.;
Meetings with: school principals, town managers, community Councillors, mayors and several other community stakeholders;
Events: Halloween (giving candies), Christmas (giving gifts, food and coupon), career fairs, carnivals, fishing competitions, parades, rallies, ceremonies, music concerts, literacy camps, festivals.