Crime victims assistance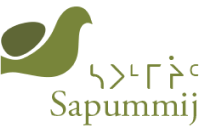 Healing pro​​cess
Speaking out when you have been a victim of a crime can be very difficult. It is a challenge and the healing process can be long and painful. This is why there are dedicated organizations that offer support to crime victims and accompany them through their healing process.
Sapummi​jiit
The Sapummijiit Crime Victims Assistance Centre has the mandate to help the victims of crime by accompanying them through the judicial process. Sapummijiit victims support agents, who are all Inuit, explain rights and legal remedies and refer clients to specialized and local resources. Sapummijiit has offices in Kuujjuaq, Salluit, Kuujjuaraapik, Inukjuak and Puvirnituq, and staff attend each sitting of the itinerant court. Sapummijiit services are confidential, free of charge, and available in English and Inuktitut. Victims can request assistance even if the crime happened many years ago.
Age​nts
There are five agents in Nunavik. Do not hesitate to call them for help or for more information.
Other resources
Other resources are available for crime victims.