Seizure of contraband alcohol in Inukjuak
August 3, 2022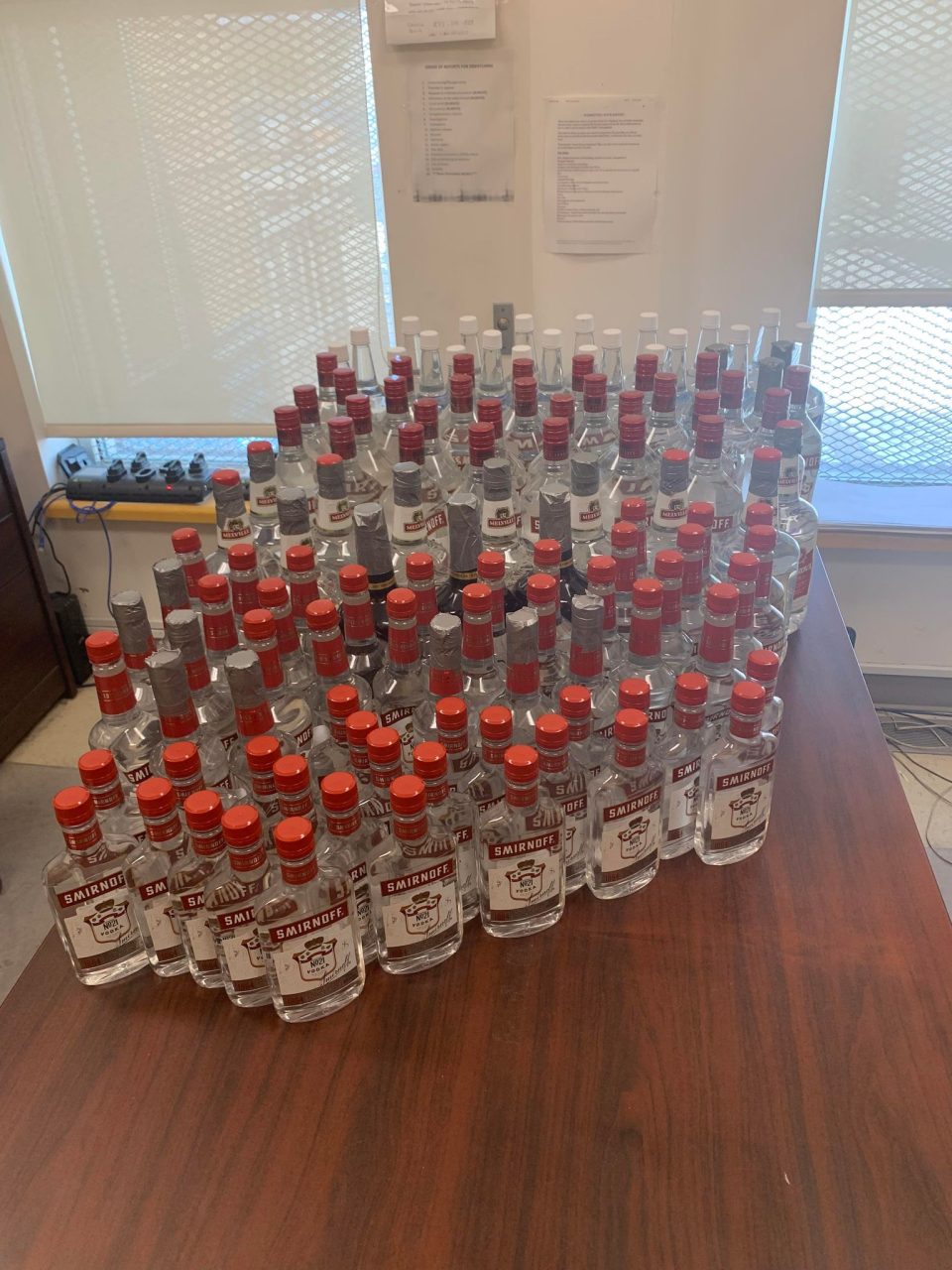 On July 28 and 29, the Nunavik Police Service seized a large shipment of alcohol in Inukjuak. In total, police officers confiscated 14 parcels of contraband alcohol destined for illegal resale within the community. The goods seized included 40% vodka in various sizes:
67 bottles of 1.75 liters
34 bottles of 750 ml
24 bottles of 375 ml
The total resale value of the seized alcohol is estimated at over $51,000. As a result of this operation, police arrested five individuals and issued infraction tickets.
If you have any information about bootlegging or drug trafficking, you can contact the Nunavik Police Service anonymously by email at tips@nunavikpolice.ca. Visit our Report Drug Dealing or Bootlegging page for more details.