Cannabis Seizure in Puvirnituq
January 30, 2018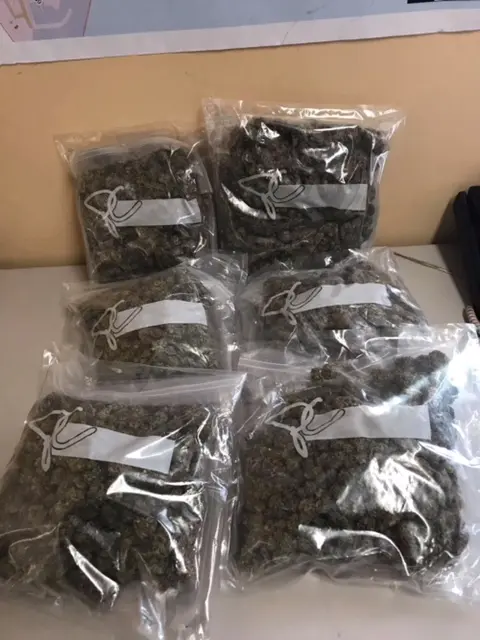 On January 27, in Puvirnituq, more than 1,500 grams of cannabis were seized by the KRPF.
​KRPF police officers searched the belongings of a traveler arriving at the Puvirnituq airport and found six vacuum sealed bags containing 250 grams of cannabis each, for a total of more than 1,500 grams (3.5 pounds). The street value of the seized content is estimated at $60,000. A suspect was arrested and will be charged for possession for the purpose of trafficking, as the drugs seized were meant to be sold in Nunavik communities.
Nunavimmiut may communicate confidential information on illegal activities to the KRPF via the toll free number 1-800-711-1800. Rewards of up to $2,000 may be paid for information.