International Snowmobile Safety Week
January 24, 2018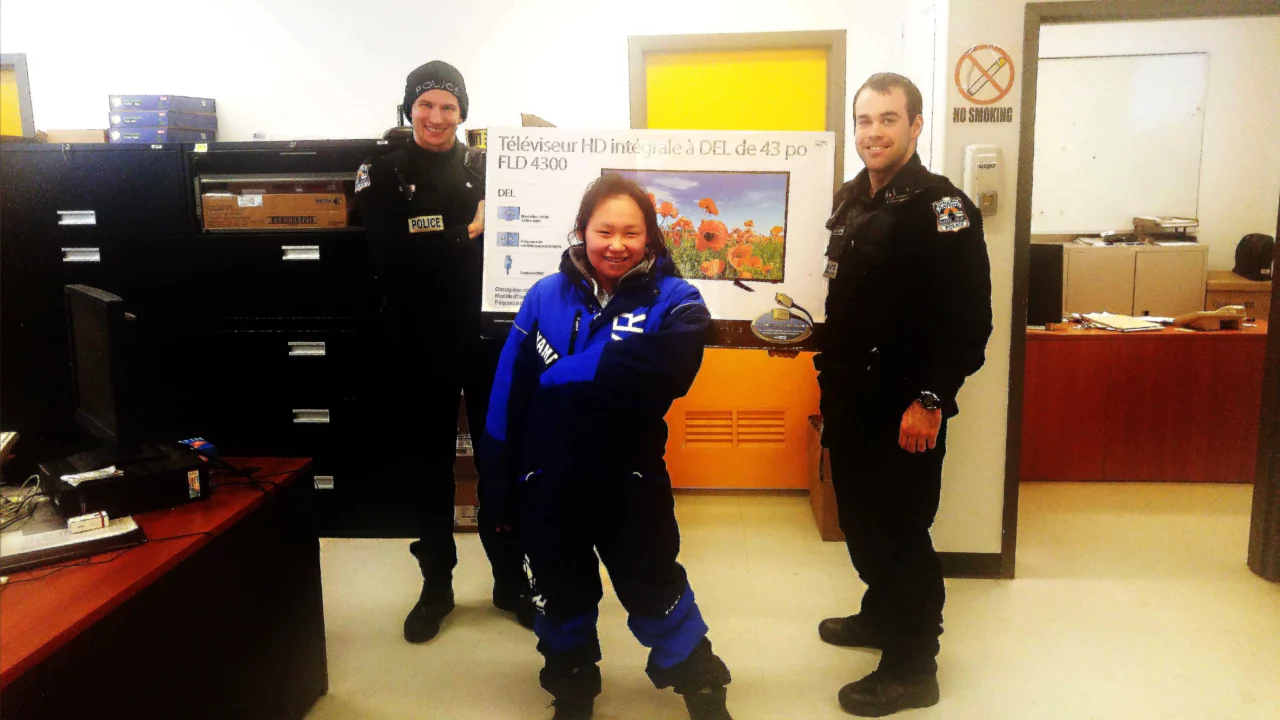 To mark International Snowmobile Safety Week from January 20 to 28, the Kativik Regional Police Force (KRPF) would like to pass along a few tips and safety rules to Nunavik snowmobilers.
Wear a helmet at all times. This will significantly reduce your risk of head injury in an accident.
Don't drive when your faculties are impaired by alcohol or drugs.
Be alert when crossing intersections.
When leaving on an extended ride, prepare yourself as though leaving for 72 hours. Take along extra gas, rope, a first-aid kit, food, and a communications device.
Off-highway vehicles (OHV) are the main cause of serious accidents and injuries in youth under 18 years of age. In fact, fifty-five percent of off-highway vehicle accidents result in head trauma, showing the importance of wearing a helmet.
The KRPF has continued its efforts to promote the use of helmets by holding a contest in Kuujjuaraapik as part of the On the Right Path program. Raffle tickets were distributed to all motorcycle, snowmobile and OHV drivers wearing helmets.
Campaign to promote helmet use in Kuujjuaraapik
The draw was held in December and Kim Jones received the grand prize of a 43-inch HD television. The KRPF hopes that the young recipient will be an example to other Nunavimmiut and help spread the practice of wearing a helmet.
For further information on snowmobile and OHV safety, visit http://www.ontherightpathnunavik.ca/.