Road safety awareness in Nunavik
October 6, 2017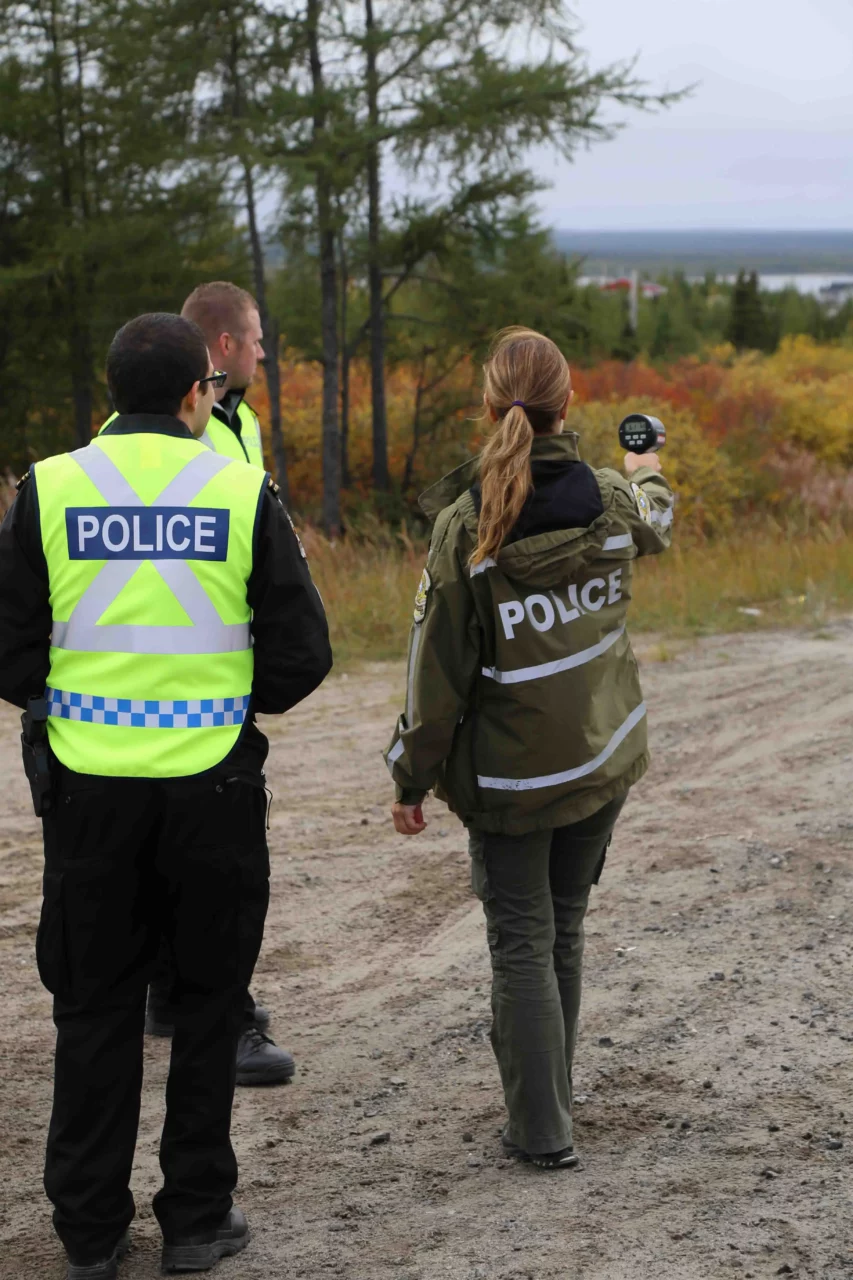 During the month of September, a public awareness campaign was organized by the KRPF to ensure that drivers pay a particular attention to the respect of road safety.
​​Police officers gave safety tips and warnings concerning the use of a vehicle, stop signs, pedestrian traffic and more. On September 15, an agent from the Sûreté du Québec equipped with a radar speed gun also accompanied KRPF police officers in Kuujjuaq to remind drivers of the speeding limits within the community.
KRPF police officers can give infraction tickets under Quebec's Highway Safety Code. Common infractions include drivers of motor vehicles who:
• Fails to come to a complete stop when facing a stop sign.
Fine: minimum of $189
• Fails to stop in either direction when a school bus has a stop sign or red flashing lights activated.
Fine: minimum of $311
• Fails to stop vehicle at crosswalk when pedestrian has entered to allow pedestrian to cross.
Fine: minimum of $189
• Fails to have proper headlights, tail-lights or turn-signals on a motor vehicle.
Fine: minimum of $189
Road safety is a priority for the KRPF, but it is also everyone's responsibility. Be careful and remain alert.